Give me Beef Bourguignon right now….I mean right this instant as it is a truly amazing meal. It has to be the thing that crockpots and slow cookers were made for.
If it wasn't for Julia Childs I doubt the majority of the world would even know what Beef Bourguignon actually was.
It originates from Burgundy in France and involves a delicious beef casserole with lots of red wine and is flavoured with a variety of seasonings.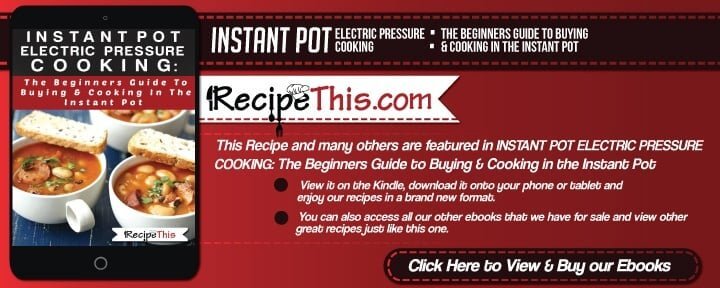 Because I have always been a follower of French food it is something that I have had a lot over the years. First trying it via my aunt and her slow cooker in the early 90's to having it on holiday in France towards the late 90's. Plus now cooking it for the family it still fills me with joy.
It is not the kind of dish that you can have all the preparation done in five minutes, but the time you put into it, you get back in the amazing end taste. Then once it is cooked serve it with some fresh crusty bread, which is just like how it is served for you in France.
#Crockpot Beef Bourguignon Recipe from @recipe_this
Click To Tweet
Crockpot Beef Bourguignon Recipe
Instructions
Chop and peel the onion and add it to the bottom of your slow cooker with the garlic puree and grated ginger. Add the olive oil and allow to brown on a high heat setting of your slow cooker.

Add the beef, tomato puree, mustard and a third of the red wine.

Allow the beef to be cooked on each side so that you can seal the beef. Five minutes on each side is fine.

While the beef is cooking on each side you can prepare the vegetables. Peel and chop them all into nice bite sized pieces.

Put the beef to one side (once you've sealed it) and place all the vegetables in the slow cooker. Allow them to go golden and leave them in on a high heat setting for about 10 minutes.

Add the rest of the wine and the stock.

Add the seasoning and mix in the soft cheese.

Place the beef back in the crockpot (so that the beef is on top of the vegetables) and cook on a low heat for 6 hours.

Serve!
Recipe Notes
I always find that I alter this recipe for whatever vegetables are in season. Also because potatoes only have nutritional value in their skin, I often prefer to make it with new potatoes.