The Morphy Richards Soup Maker Review & Buyers Guide. The ultimate guide for buying your first Morphy Richards Soup Maker and our top Morphy Richards soup maker tips and tricks.
The Morphy Richards Soup Maker Review
Welcome to my Morphy Richards Soup Maker Review & Buyers Guide here at Recipe This. This is what we thought when we upgraded our soup maker to the new Morphy Richards Soup & Smoothie machine.
If you have landed on this page, then the likelihood is that you are planning on purchasing a soup maker for your household.
I got my first soup maker in the winter of 2014 and have been in love with just how easy they are.
We are now on our 3rd soup maker and we currently own the 1.6 litre Morphy Richards Soup Maker.
We originally wrote this soup maker review back in 2017, but decided to come back and update it and include more info to help you with your soup maker purchase.
If the soup maker is something that is new to you then I recommend that you read the infographic below first:

In a nutshell a soup maker is like a kettle and feels like a kettle and has the interior and exterior feel of kettle.
BUT it makes smoothies, it makes soup, it makes sauces and it is a blender. Soup makers are also rather cheap and perfect for if you want to eat a lot of soup.
Many of my readers that own a Soup Maker fall into one of 3 categories:
They are on a diet – They follow a diet like Slimming World or Weight Watchers and want to eat soup that will aid weight loss.
They love to eat soup – They are retired, live on their own and want soup for lunch and supper. They want a small kitchen gadget like a soup maker as its perfect for when they are cooking for one.
They have a baby – They want a quick and easy machine for weaning the baby off breastmilk and onto solids. The soup maker can puree a lot of food and I used it for this with both my youngest 2 kids.
No matter what category you fall into, or how you can visualise soup, let me tell you now, they are a game changer as far as kitchen gadgets go.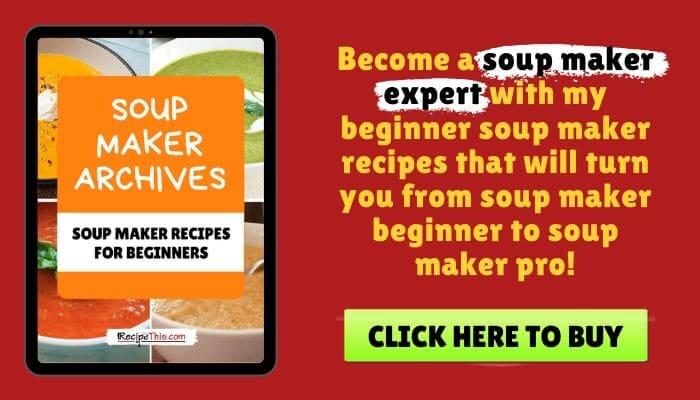 How a soup maker works is that you throw your prepped soup maker ingredients into the soup maker, add liquid and then walk away.
Just like you walk away from a kettle.
Then you come back and like with a kettle add in your extras and serve. Those extras might be Greek yoghurt and seasoning, just like if you made a cup of tea you would add milk and sugar.
So, before you go any further, you ask yourself what type of soup person you are and if you would benefit from a soup machine in your home?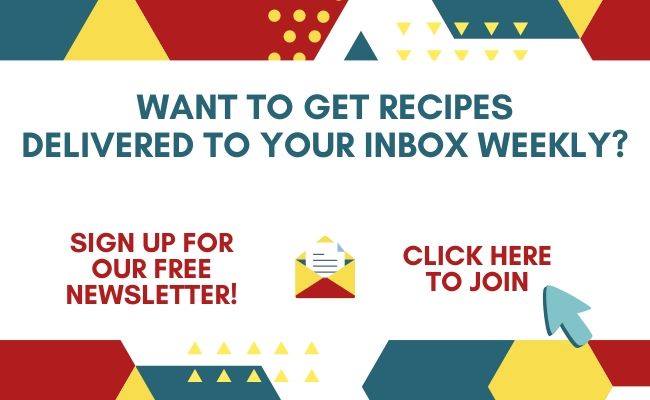 Why The Morphy Richards Soup Maker?
Morphy Richards in the UK is the soup maker brand that many people turn to. It is advertised in local magazines and is an Amazon Best Seller.
I love the Morphy Richards Soup Maker for its simplicity.
You have a max line to work from and you know that you can load it up with ingredients up to that line.
You also know that if you go beyond the line then your soup maker lid won't fit, and you will have to adjust the amount of ingredients.
You also know that you can blend the soup if you want to or have it as it is.
Because most of my readers have the Morphy Richards Soup Maker I use the 1.6 litre version on the blog so that our readers can follow along at home.
If you want to own the soup maker we have, then it is this one.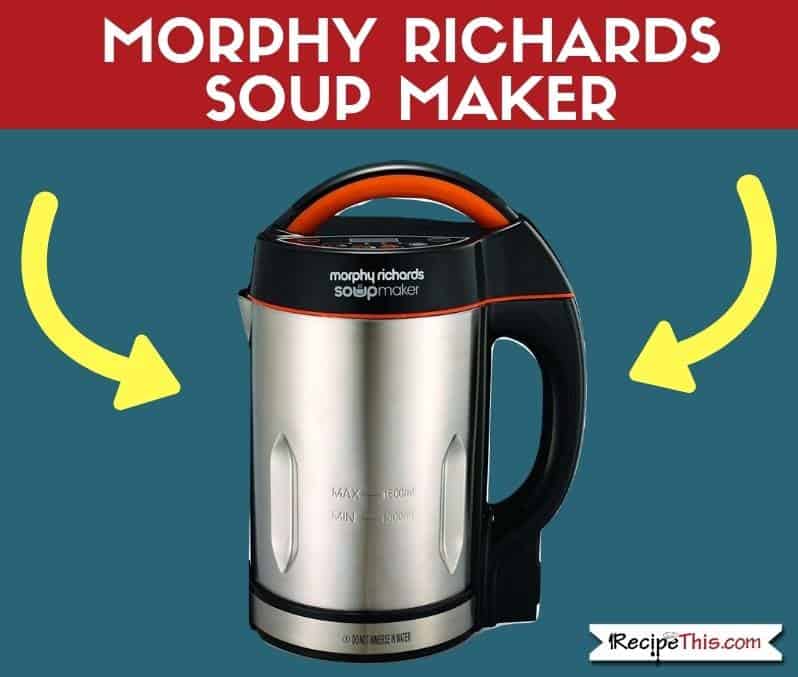 Which Morphy Richards Soup Maker Should You Buy?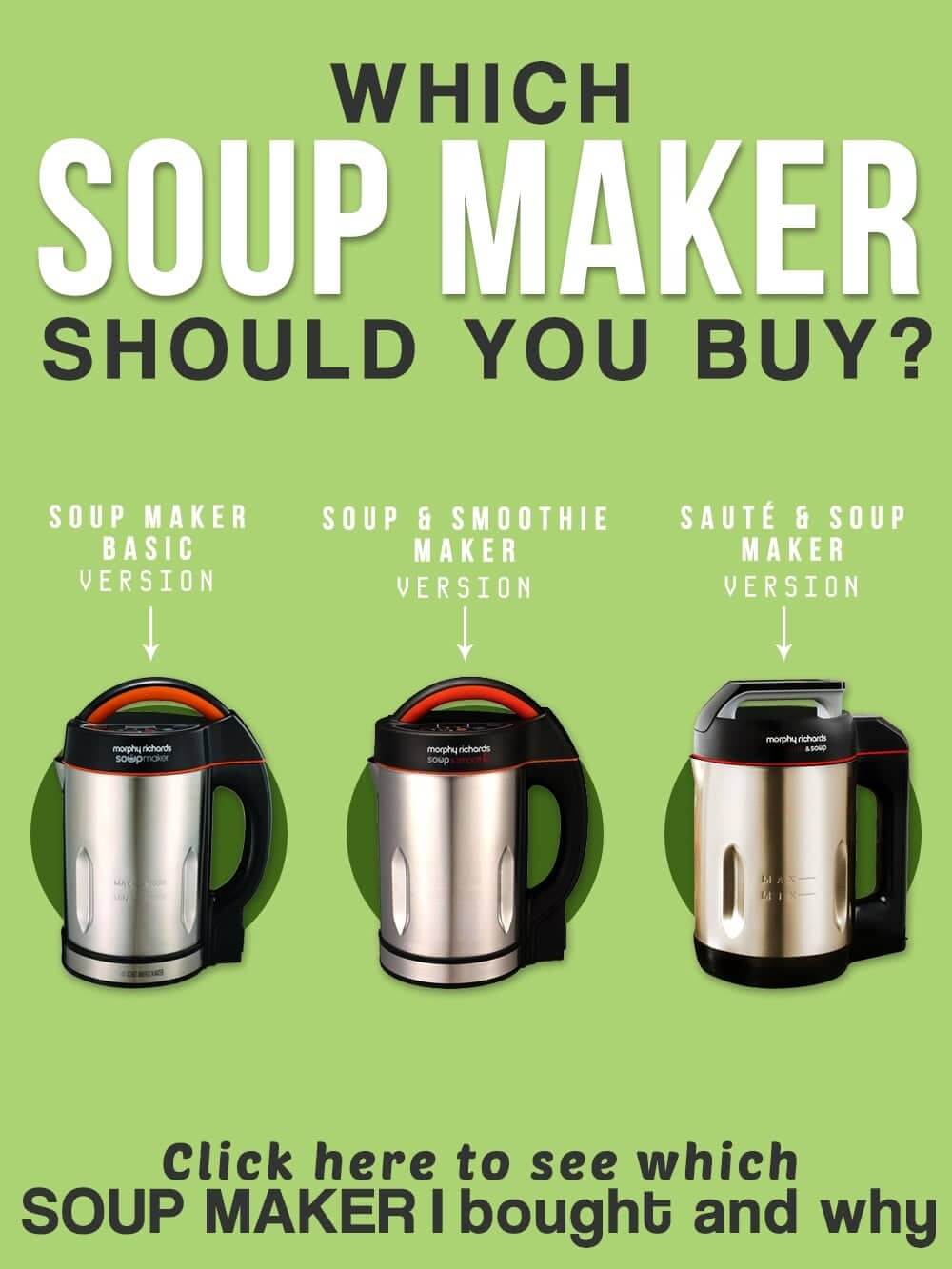 I always say ask yourself what you plan on doing with your soup maker. Are you there just to make a small bowl of chunky soup? Well if so, you just need something basic.
Or do you want to sauté your bacon before making potato and bacon soup? Or do you want to make smoothies in the summer and blended soup in the winter?
Well think about it for a moment and read the following to help you decide:
Our Soup & Smoothie Maker – We own the soup and smoothie maker from Morphy Richards. We love the attention to detail in the product but best of all the fact that we can make smoothies, chunky soup and blended soup. It ticks all the boxes for us, and we always feel like we get incredible value for money out of it.
Morphy Richards Soup Maker – This is the one that ticks all the boxes if you just want cheap and cheerful. Something simple that you can use on a regular basis and use to produce great soup with. You don't care about smoothies; sautéed meat and you just love soup.
Morphy Richards Saute & Soup – If you love to sauté your soup ingredients then start with this. It is perfect for the bacon lover or those of you that love a great hearty bowl of chicken soup. A real foodie heaven soup machine.
But there are other brands out there if you prefer and here are some alternatives to the Morphy Richards Soup Maker to consider:

Morphy Richards Soup Maker – Pros & Cons
After trying and testing the soup and smoothie machine we have had a great chance to gather our thoughts and decide whether it is for us or not.
Well we……really…….really…….LOVE IT. It was the perfect purchase for small families and couples as well as single people. You can use it to make all kinds of soups, sauces and smoothies.
It is also perfect during those cold evenings when the sun goes in sooner to enjoy some delicious homemade soup with some warm crusty bread.
Yet in the summer it is just as good when it doubles up as a smoothie maker for a delicious refreshing summer milkshake or juice drink.
On top of this it is good for your baby's food.
When you first start using the soup and smoothie machine you will feel like you are just using a big kettle and in many respects you are.
That is what we feel when we use it and it is so easy to use a kettle and the same applies for this soup maker.
The benefit of it being the shape of a kettle means that it is perfect for fitting in a small place in your home without it taking up loads of room. I would buy my mum one if she still lived in an RV as it is perfect for travelling with.
On the downside we like a lot of soup and wish it was a bigger capacity but for our kids meals it will do the trick.
Another downside is the fact that the minimum and maximum level are so close by. If they were further apart it would help a lot especially if you want just a small portion of soup.
But we have a very big freezer that can cope with a lot of leftover meals. For example, with our soup maker leek and potato soup, we made this twice as we recipe tested and after six bowls of soup, we still had a litre left for the freezer.
Buy The Morphy Richards Soup Machine
If you would like to buy the soup and smoothie soup maker machine (the same one we have) or explore the rest of their range then you can do so on the banner below. Or click here for full details. It will also give you a chance to view the rest of their range as they have plenty of different soup maker models to choose from.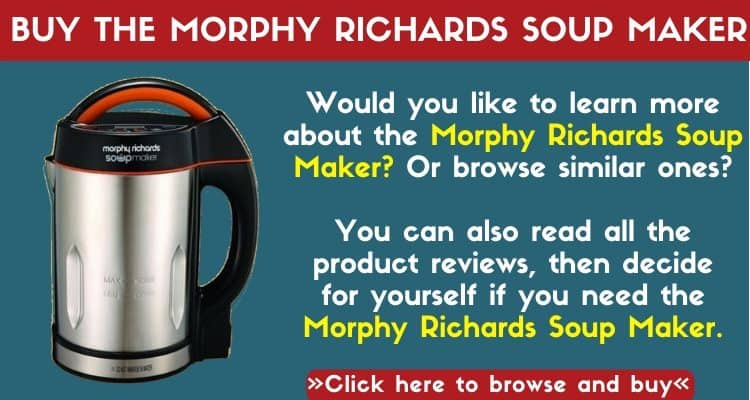 Grab The Soup Maker Recipe Ebook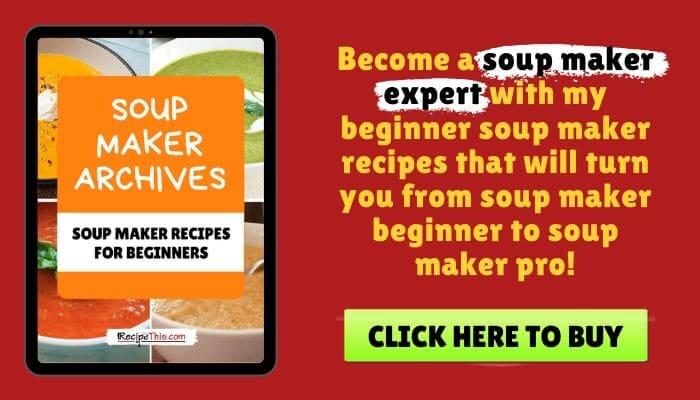 To celebrate our love for our soup maker and our readers addiction to our soup maker recipes, we converted all our soup maker recipes into an ebook.
Making it perfect for later for when you have your brand new soup maker and you are looking for delicious soup recipes you can make in your soup maker.
You can download all our soup maker recipes in an easy to digest PDF.
Click Here To Download It Instantly.
We also update it quarterly so that premium soup maker customers can get a new Ebook each time there are updates.
Can't take action now? Then pin it for later!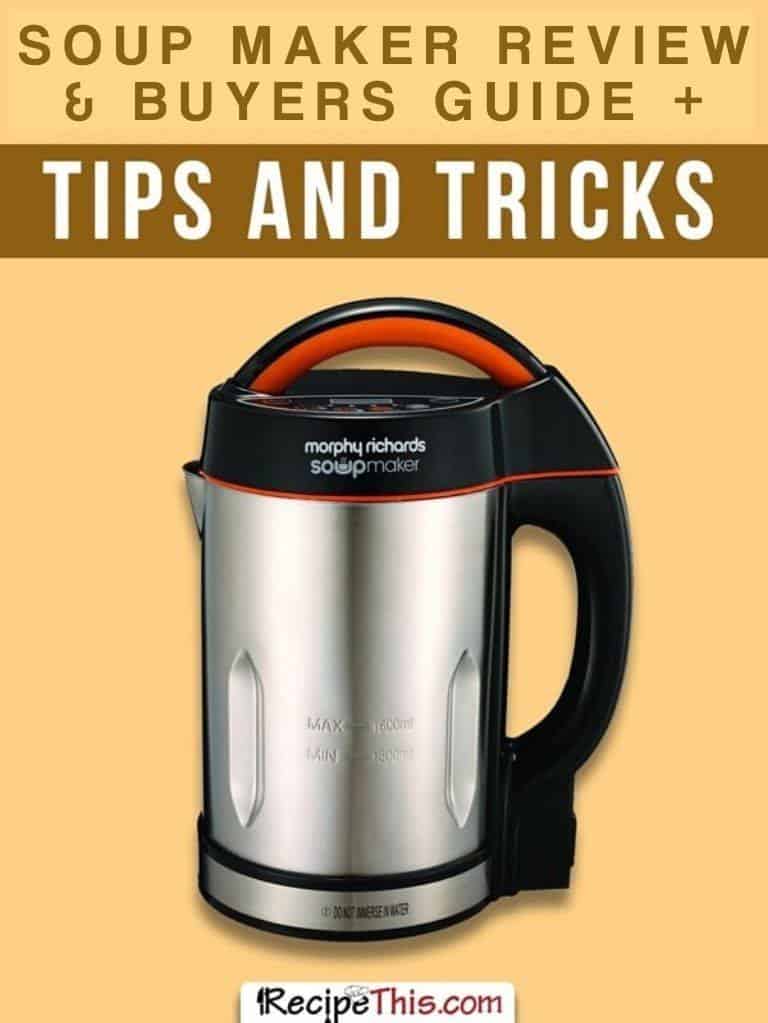 Join The RecipeThis.com Community:
Facebook Group | Pinterest | Twitter | YouTube Plus, don't forget to subscribe below to join our email newsletter with updates of our latest recipes, latest freebies, our cooking stories, plus much more: