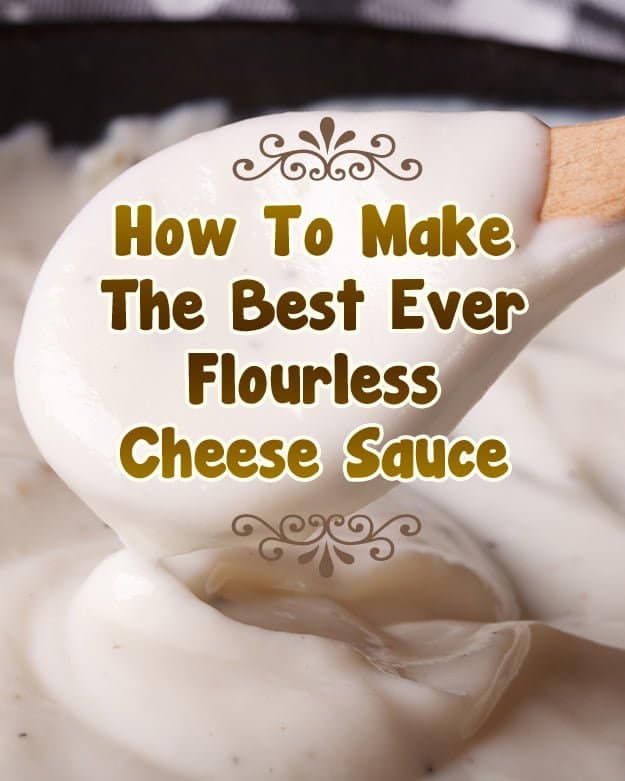 Welcome to "how to make the best ever flourless cheese sauce".
If you don't know by now from reading my blog, I love cheese sauce and pasta bakes are my life! I spent nearly ten years as a vegetarian and there was nothing better than having macaroni cheese for dinner.
In fact a cheese sauce was the first thing I could ever make (back when I was 12) and according to my son Kyle, lasagne is my signature dish. I remember when I used to make a cheese sauce it was always so simple. You knew that you put equal amounts of flour and butter in a pan, followed by milk until it is nice and creamy, that you would have success.
You would then just add cheese or whatever flavour of sauce you wanted and everything was then amazing.
Add pasta and you were done!
But now with a lot of people following a gluten free lifestyle we are all looking for another way to do it and this is when my flourless cheese sauce came about. Instead of the typical flour your base is the healthy cauliflower. It tastes amazing and adds great flavour to the dish. It can also deal with changes so is easy to adapt for a white wine, mushroom or even fish sauce.
This sauce can also be made so much easier and quicker with the help of my soup maker and it is quicker than the traditional flour based cheese sauce that as a cheese loving world, was top of the agenda.
How To Make The Best Ever Flourless Cheese Sauce from @recipe_this
Click To Tweet
How To Make The Best Ever Flourless Cheese Sauce
Instructions
Start by chopping up the cauliflower into small florets and placing it in your soup maker.

Dice the onion and add it to the soup maker along with all the seasonings.

Cook for 25 minutes on your chunky soup feature.

Drain your ingredients and place them back in the soup maker.

Add the coconut milk and grated cheese and whiz round until smooth.

Serve!
Recipe Notes
The coconut milk is perfect for giving your sauce that lovely creamy feeling. If you don't like coconut milk swap it for whole milk or soft cheese. If you're making a nice pasta dish consider putting a small amount of white wine into the sauce to give it more of a kick.