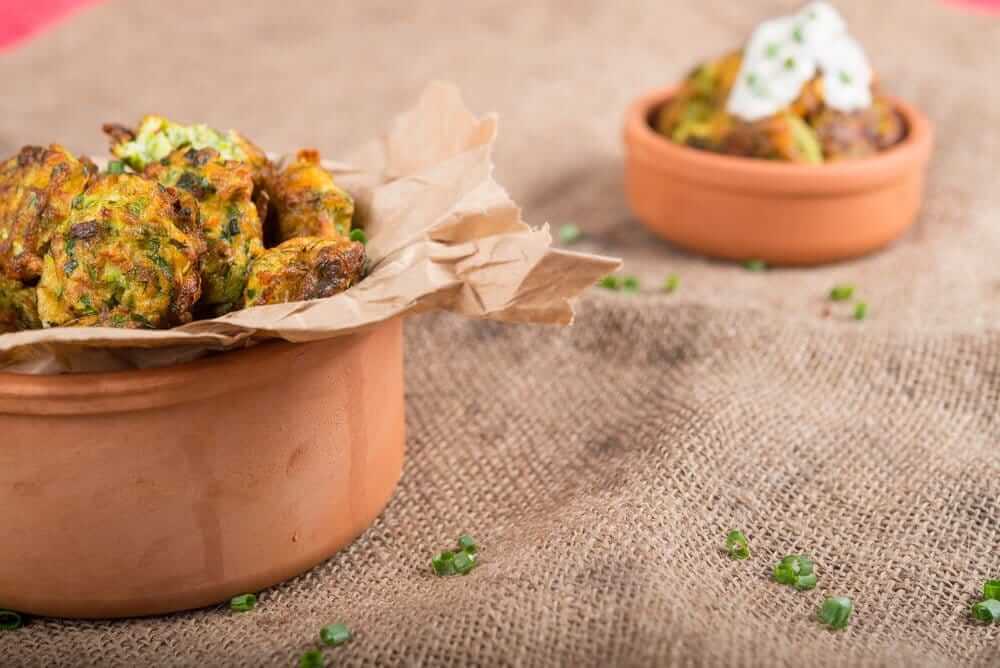 Welcome to my courgette fritters in the Air Fryer recipe.
Ever since the hype a few years ago about courgette fritters they have been a staple of our family and our diet. They are easy to make, taste stunning, take little preparation time and perfectly paired with some chips.
Dominic always makes them for me on evenings when we are tired and just want some quick food inside us that is not super healthy but isn't super naughty either.
We originally started making these in the frying pan but once we got our Air Fryer we realised that they made it slightly healthier and that they were easier to make with less mess.
If you're looking for a pleaser for the kids, a hangover meal, something simple for breakfast or even an evening snack, then give this recipe a go.
Courgette Fritters In The #AirFryer from @recipe_this
Click To Tweet
Courgette Fritters In The Air Fryer
Instructions
Put the plain flour into a bowl and add the seasoning.

Whisk the egg and milk and then add to the flour to make a smooth creamy batter.

Grate the courgette making sure to remove any excess moisture. Then add the onion.

Stir in the cheese.

If the batter isn't very thick then add more flour and cheese to it until it is of a reasonable thick mixture.

Make them into small burger shapes and place in the Air Fryer.

Cook on a 200c heat for 20 minutes or until fully cooked.

Serve them with a good dollop of sour cream or mayonnaise.
Recipe Notes
You can mix and match the vegetables in this as long as they are of a similar texture. For example many people use carrots as well as courgettes or use thinly sliced butternut squash. It is simply about personal choice.
Please make sure you have squeezed out the moisture as much as you can with the courgettes because otherwise it will be too runny and it will spoil the batter.