Cottage Pie Vs Shepherd's Pie
This Post Contains Affiliate Links. Click Here To Read Our Full Disclosure.
Cottage Pie Vs Shepherd's Pie. Learn the difference between cottage pie and shepherd's pie in this guide. Plus let me share with you, recipes for cottage pie and recipes for shepherd's pie.
Cottage Pie Vs Shepherd's Pie
I grew up in northern England and cottage pie, shepherd's pie and Cumberland pie are served to you on a regular basis.
A pub meal in England would not be the same without seeing both cottage pie and shepherd's pie on the menu.
Or both being available in freezer meals or your grandma apologising that we had to stick with cottage pie because she couldn't get to the butchers for shepherd's pie ingredients.
So, when a nasty Facebook update showed up in my newsfeed in early 2016, I was rather shocked.
It was from a fellow food blogger that was in her 70's, ranting with foul language and a racist slur about how horrible British people were, I decided to see what she was complaining about.
I hate bad language and unfriended her shortly after and have not seen or heard of her since.
She was complaining because her shepherd's pie recipe (which on so many counts was not authentic) had received a couple of comments from British people.
None of the comments she received were nasty, in fact, they were rather friendly. But they did point out that her recipe was a cottage pie recipe not shepherd's pie.
So, this week with us sharing with you how to make both an instant pot cottage pie and an instant pot shepherd's pie, I thought it would be the perfect time to show the history and differences between cottage pie and shepherd's pie.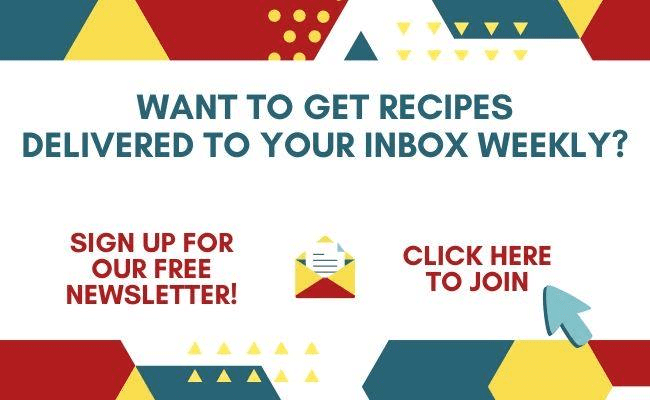 Difference Between Cottage Pie And Shepherd's Pie
Let's start with the big difference, shall we? An authentic shepherd's pie is ALWAYS made with lamb and NEVER made with beef. If you Google shepherd's pie you will find many, many American recipes that use beef.
However, find results from food bloggers based in the UK and Australia and it will always be an authentic lamb recipe. Then a cottage pie is the version that is made with beef.
I believe this is because Americans tend to eat a lot less lamb compared to other parts of the world and when I asked our American readers many had never heard of a cottage pie. But more interestingly, many of them had never eaten lamb before.
Or that many frozen microwave meals sold in US supermarkets that are labelled as shepherd's pie are cottage pie.
The Cottage Pie
The cottage pie goes way back. In fact, the cottage pie was invented before the shepherd's pie.
The idea being is that with potatoes first being a thing in the UK that they could be used for a cheap family dinner.
Poor families that lived in cottages (hence the name cottage pie) started eating meat loaded with mashed potatoes.
It would also be filled with whatever other ingredients they had in, to make a hearty family dinner.
Even though the cottage pie is most common with minced beef, its not the only meat that is used. Pork mince, turkey mince and chicken mince are also common.
It is also popular to load up the cottage pie with sweetcorn and sometimes other vegetables too.
Because the focus of a cottage pie is a poor man's dinner, the idea is that you use whatever ingredients you have in to bulk it up.
The Shepherd's Pie
In comparison the shepherd's pie was the upmarket version of the cottage pie. It was what shepherd ate after tending to their sheep, hence the name shepherd's pie.
A classic shepherd's pie features lamb or mutton, with onion, carrots and peas, that is covered in homemade mashed potatoes.
In summary you will not find the following ingredients in an authentic shepherd's pie:
Sweetcorn
Green Beans
Minced Beef
Cottage Pie Vs Shepherd's Pie Recipe
You'll be pleased to know that we have recipes for both.
Instant Pot Shepherd's Pie – Featuring a classic shepherd's pie recipe of lamb mince, carrots, peas, and onion with a topping of mashed potatoes. Everything is cooked together in the instant pot pressure cooker.
Instant Pot Cottage Pie – This classic leftover pie includes a vegetable fridge raid, plenty of minced beef and yummy mashed potatoes.
Instant Pot Shepherd's Pie Soup – Transforming your shepherd's pie leftovers into a yummy instant pot soup. Perfect for a quick family meal and easy to prep and cook.

Cottage Pie Vs Shepherd's Pie And Cumberland Pie
There is also another delicious British pie to consider and that is the Cumberland pie. To become a Cumberland pie the pie is made as usual and then topped with breadcrumbs.
Cumberland pie can be any meat though and have any add ins you like. So, you could take a cottage pie, add breadcrumbs over the mash and you have Cumberland.
Or do the same with a classic shepherd's pie and have a lamb-based Cumberland pie.
Plus, breadcrumbs give a wonderful crunch to the mashed potatoes and make it even more yummy.
Can't read it now? Pin it for later!
Join The RecipeThis.com Community:
Facebook Group | Pinterest | Twitter | YouTube
Plus, don't forget to subscribe below to join our email newsletter with updates of our latest recipes, latest freebies, our cooking stories, plus much more: