Welcome to how to make cauliflower egg fried rice in just 20 minutes.
I absolutely love cauliflower fried rice. It is one of my favourite meals. If you have not heard of cauliflower rice basically it is like rice but instead of being made of the grainy rice that we all know, it is made from shredded cauliflower. This makes it a lot healthier and is so easy to prepare.
Like most people and their favourite meals I can remember the first time I had some. We were living in a town apartment at the time (seems such a long time ago now!) and I had come across a recipe for cauliflower rice. It seemed like a great idea for the wok and for someone that is obsessed with stir frying it was the perfect match.
Plus Dominic hates rice in the normal sense and I was dreaming of homemade risottos, paella and lots of egg fried rice style dishes.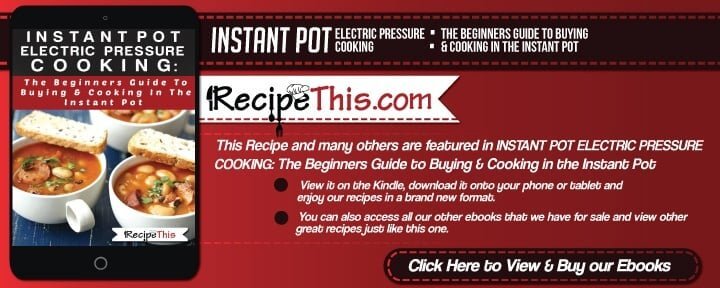 All of a sudden I was in food heaven.
Then I tried it and thought it was amazing.
No matter what your preference you could change your sauce or stock and then have something that tastes completely different.
Plus because you can have it made so quick, it makes a great supper for when you are busy working and you want to be in and out of the kitchen as fast as possible before relaxing for the evening.
Reading how to make #cauliflowerrice in JUST 20 minutes via @recipe_this
Click To Tweet
How To Make Cauliflower Egg Fried Rice In Just 20 Minutes
Instructions
In your large pan sauté the onion in the olive oil until the onion is golden.

Add the garlic, ginger and courgette and cook for 3 minutes or until the courgette is nicely seasoned and a little crispy.

Add the cauliflower and mix well and cook for 2 minutes. Also add the soy sauce and the Worcester sauce.

Crack two eggs into the pan and allow to fry a little. Then break it up with your wooden spoon and mix well. This will then give you the delicious texture of egg fried rice.

Add the last of the seasoning and cook for a further 2 minutes.

Serve!
Recipe Notes
Because we enjoy having cauliflower rice on a regular basis we will buy 2 large cauliflowers and shred them in one go. Then we will bag them up in the freezer for when we need them!