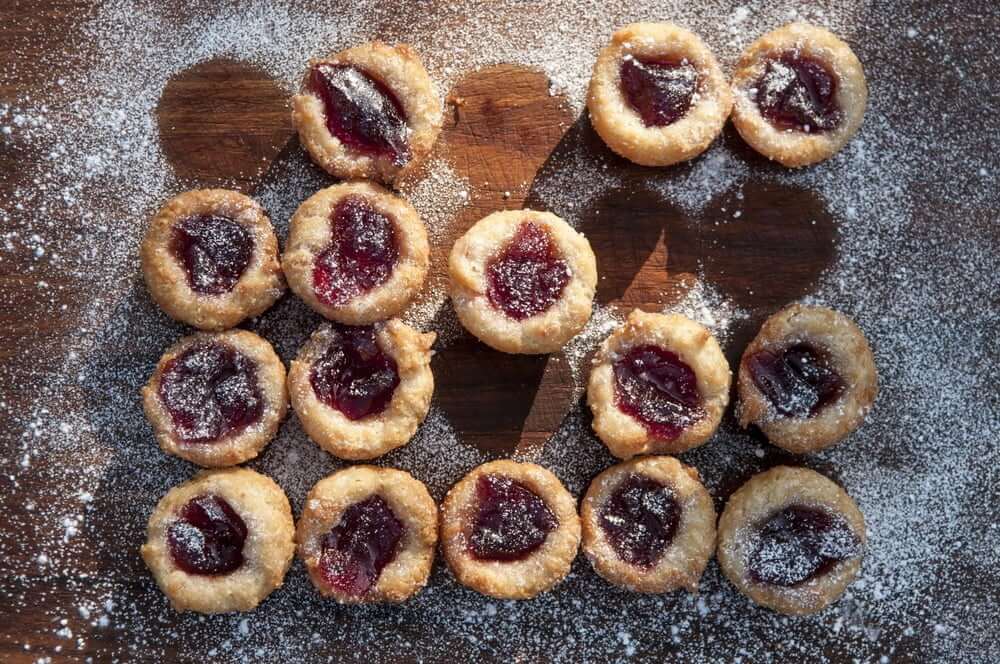 Welcome to my Airfryer Strawberry Jam Tarts.
I remember the first time I got hooked on jam tarts. I must have been about eight years old and I had discovered them via the local bakery. Growing up in England the pastry and the bakery was a regular thing. You would go and have sausage rolls and they would still be warm and with a napkin you would walk around the town eating it and think it was the best thing ever!
This of course was before obesity and I reckon if people got just the one sausage roll like they did back then, compared to when they buy five now, that people would still be able to enjoy them without a BIG weight gain!
The other thing I used to always have would be the sweet pastry treats. My favourite was a large jam tart and it would have cream on top and be delicious. But as I have had a lot of sweet treats lately in the world of testing out this recipe series I have decided that for once in my life I MUST give up the cream!
If you're not going through a fat phase like I am, then I would recommend adding the cream as it does add some special!!!
Testing out 4 Ingredient #Airfryer Strawberry Jam Tarts recipe from @recipe_this
Click To Tweet
4 Ingredient Airfryer Strawberry Jam Tarts
Instructions
Preheat the airfryer to 180c.

Place the sugar, flour and butter in a large mixing bowl. Rub the fat into the sugar and flour until the mixture resembles breadcrumbs.

Add water until you have a firm pastry dough.

Grease 9 little pastry cases and place pastry into the bottom and around the sides of them.

Place 2tsp of strawberry jam (or raspberry if you prefer) into the bottom of them and then place in the Airfryer.

Cook for 10 minutes on 180c or until your pastry is cooked.

Serve!
Recipe Notes
I prefer just strawberry jam in mine but you can mix it up with different flavoured jams or with lemon curd.