Welcome to my one pot jerk chicken curry recipe.
We all have this habit when it comes to holidays. We want to recreate that amazing recipe that we had on holiday and want to get back in the holiday spirit. That Paella that we had in Spain, the croissant from France, the pot roast from America and not to mention the different curries you have throughout the world.
Ten years ago this month we were on holiday in Cuba. It was a fantastic two weeks all inclusive with lots of days spent by the beach or by the pool. Kyle was four at the time and loved every moment of it. The only downside of it was the food was awful.
Though Kyle never cared and here he was waiting for his lunch on our last day:
This is a pretty big drawback and in the days before TripAdvisor you were never advised about how bad the food was, it was often just pot luck from what you read in the holiday brochures.
But the only food they seemed to be any good at was the jerk chicken and the rice dishes. I had never had it before and it was that something new that you want to try out. So I had jerk chicken and it was absolutely delicious, then again the next night and the next time and it soon became the theme of the holiday. That was unless you wanted sausages and chips which was never my thing!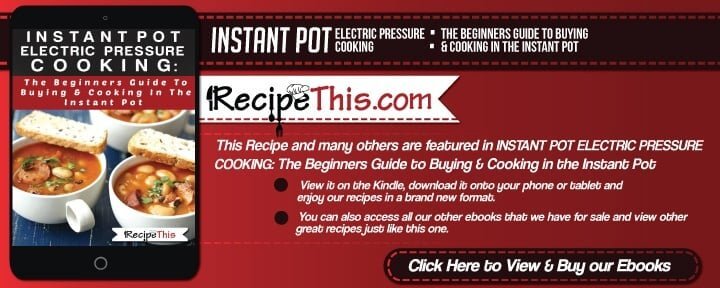 Fast forward ten years and I love jerk chicken just as much now as I did then. My husband Dominic hates curries with a passion. He says he hates the taste of the curry powder and that the smell drives him mad. Maybe it was his days cooking them? Who knows!
But what he has always liked is having non-Indian curries. So a Thai curry (if very mild) and a jerk chicken curry have always gone down very well. The jerk chicken curry has now become a family favourite and what we love most about this recipe is how quickly it is made in our Wartmann pan. 
So if you have a man that likes his curry mild and you want to cook it quick then this could be the answer to your prayers!
#OnePot Jerk #ChickenCurry thanks to @recipe_this
Click To Tweet
One Pot Jerk Chicken Curry
Instructions
In your pan sauté the onion with the olive oil until the onions are golden. Add the garlic puree and jerk paste and mix well.

Add the chicken and cook for 5 minutes until the outside of the chicken is golden.

Add the Greek yoghurt, pineapple and mix well. Cook on a medium/high heat for a further 5 minutes.

Add the seasoning and mix well.

Serve with a handful of small red berries to give it a little sweet flavour.
Recipe Notes
If you like the mix of chicken and pineapple I also suggest that you add some pineapple juice (about 50ml) as it will really add to the flavour.