Welcome to my quick Thai Vegetable Broth In The Skillet.
I love a Thai curry and the last time I had one in a pan (I am a slow cooker girl) was on a road trip with my parents five years ago this week. I had brought some asparagus with me and it was a perfect use of what my parents had in and what I had brought with me.
Plus it is my Dad's birthday today, so it feels like perfect timing. Happy Birthday Dad if you're reading!
This has to be one of my favourite meals ever, but the reason it has taken so long for me to add it to the blog (we are now 5 months in) is because even though a Thai vegetable broth tastes absolutely amazing, it is often rather difficult to make it look good and lets face it we all view food with our eyes!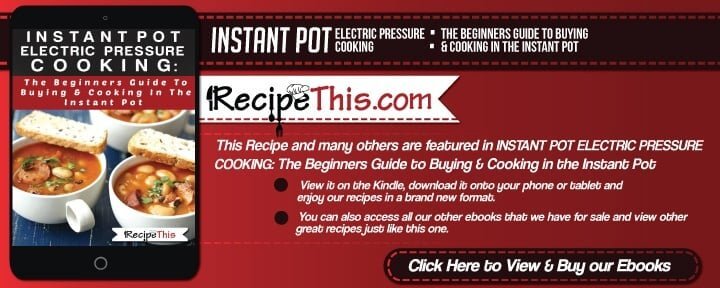 I also put this recipe well and truly under comfort food. Food that when we are feeling worn out, stressed, hungover or just need a pick up, we will turn to.
I have done this in the skillet, but normally what I do is make it in the slow cooker, just because I don't always want to wait for it and having a quick version to turn to for lunch is perfect.
Full of flavour and also full of lots of vegetables makes this perfect if you want to lose weight or stay trim. Scientists are always saying that the balance of vegetables along with spices is the best way to lose weight. Clearly, if you have a big slice of chocolate cake after eating it is not going to achieve this but I am sure you get the idea.
It is also a great way to use up your leftover vegetables so that you don't have any food waste.
Quick #Thai #Vegetable Broth In The #Skillet thanks to @recipe_this
Click To Tweet
Quick Thai Vegetable Broth In The Skillet
Instructions
In the skillet on a high heat sauté your onion, garlic and ginger in the olive oil for a couple of minutes. Add your red curry paste and mix well.

Cut up your mushrooms and green beans into quarters and place all your vegetables into the skillet. Cook for 8 minutes on a high heat so that they are like grilled vegetables.

Add the coconut milk and vegetable stock and then stir well. Keep on the high heat, add the seasoning and allow to bubble. Cook for a further 5 minutes.

Serve with warm crusty bread or Thai sticky rice.
Recipe Notes
I am a baby when it comes to heat, so if you like yours hotter than I recommend you adjust the spices accordingly.