Welcome to my popcorn sweet potato with homemade barbeque sauce.
If you are going to have something healthy then it doesn't get any better than this. The inspiration for this recipe came from one of my all time favourite fast food places…..KFC. In fact I am so naughty I was only last there a couple of weeks ago.
I am really not bothered for pieces of chicken and have probably only had them twice in my life. But what I really do like is the popcorn chicken. Little pieces of chicken deep fried and served with some dipping sauce. Or what they have right now at KFC is chicken rocks which are like high quality small boneless chicken pieces that have been deep fried.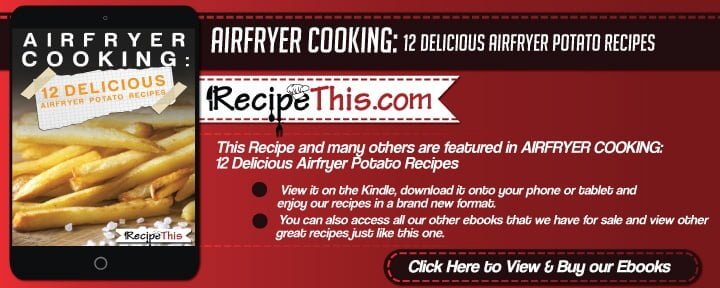 But what if you want something healthier?
Well this is when these delicious popcorn sweet potatoes come into practice. Make them for your kids as a snack for when they come home from school or alternative have them at a barbeque, as tapas or even as your main meal with some salad and sweet potato fries.
These are really easy to make and I recommend that you fridge them for a bit before you eat them so that they cook better.
#Popcorn #SweetPotato With Homemade Barbeque #Sauce thanks to @recipe_this
Click To Tweet
Popcorn Sweet Potato With Homemade Barbeque Sauce
Instructions
Preheat the Airfryer to 180c. Line an Airfryer dish with a baking sheet ready for cooking.

Steam your sweet potatoes for 20 minutes or until lovely and tender.

In a bowl add your sweet potato and mash well until it is free of lumps. Add the rest of the sweet potato ingredients and mix well.

Roll into balls until you run out of mixture and place in the airfryer on your baking sheet.

Cook for 20 minutes on 180 until crispy on the outside and well cooked in the middle.

While the popcorns are cooking make the barbeque sauce – mix together all the ingredients in a bowl and transfer to a sauce jar and place in the fridge for later!
Recipe Notes
I am not the biggest fan of barbeque sauce so if this is you swap it for some homemade ketchup instead.