Welcome to my healthy Mexican nachos with sweet potato chips.
I have had Mexican Nachos many times over the years. I mean who hasn't?
I remember my mum making them, it was the first thing I served at a dinner party after leaving home and I remember having some at Disney World. Talk about food heaven.
They are delicious but they are as far away from healthy as you can get. Loads of processed cheese, tortilla chips, unhealthy sauce in the mince and before you know it you have eaten something that is no better than having a takeaway from the kebab shop.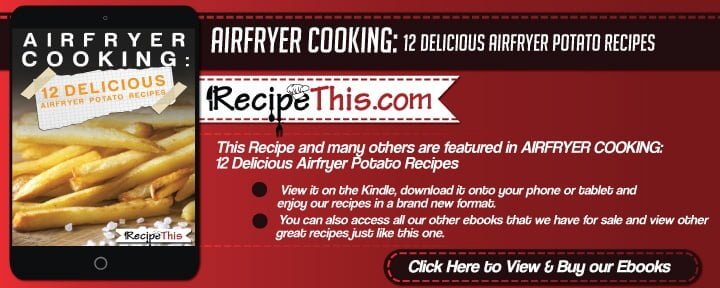 But what if you had sweet potato chips instead, no longer had an unhealthy sauce and swapped the worst cheese for a more healthy version?
Well this is what you have here and just because it is unhealthy down the pub doesn't mean it has to be at home! Plus make a big batch of it and share it with your family. You could serve it up with some other Mexican food and have a Saturday night feast.
#Healthy #Mexican Nachos with Sweet Potato Chips thanks to @recipe_this
Click To Tweet
Healthy Mexican Nachos With Sweet Potato Chips
Instructions
Preheat the Airfryer to 180c. Using your spiralizer thinly slice your sweet potatoes. Cook in the Airfryer for 12 minutes on 180c until they are nice and crispy. Sprinkle with salt and pepper and put to one side.

In a wok sauté the onion in the olive oil until the onion is golden. Add the tomato puree, garlic and ginger and cook for a further minute. Add the mince and cook well until it is brown all over. Add the rest of the seasoning and the tinned tomatoes and leave to simmer for 5 minutes until the mince have reduced.

Layer an oven proof dish with your sweet potato nachos. Cover them with a mince like you are covering lasagne sheets with mince. Then add your cheese on top.

Cook in the oven for 10 minutes on a grill setting until your cheese is nicely melted on top.

Serve with some sour cream and some salsa.
Recipe Notes
I love to use tinned tomatoes as it gives a lovely flavour and tinned tomatoes are very good for you. But if you prefer you can use some homemade tomato sauce instead.