Best Air Fryer For Under $100
This Post Contains Affiliate Links. Click Here To Read Our Full Disclosure.
Best Air Fryer For Under $100. Introducing you to where to buy the best Air Fryer for under $100. Or Even better some of the best air fryers for under $60. Perfect buying the best air fryer on a budget.
Best Air Fryer For Under $100
Buying the best Air Fryer for under $100 can be a tricky unless you know what you're looking for and what is the best deal for you. It can even worse if you don't know what kind of air fryer suits you and what you would cook with it.
Firstly today, I wanted to share with you the main types of air fryers and then secondly run through with you the best priced air fryers for under $100 and where to source them from.
The 3 Main Types of Air Fryers
Those are the 3 main types of air fryers, and if you would like to learn more about the 3 types then I recommend you read this post. It goes into a lot more detail and it can help you decide what kind of air fryer is best for you.
Also Consider This:
What Air Fryer Would I Buy?
Out of all the air fryers I have had the chance to check out over the years, I would still choose to start off with an air fryer basket model. They are a fantastic starting point and as its just put the food in and turn the knob, it is perfect for beginners.
My favourite brand for air fryer baskets is the Philips Air Fryer and you could get one of these for under $100 through Ebay, but they are priced over this if you are an Amazon shopper.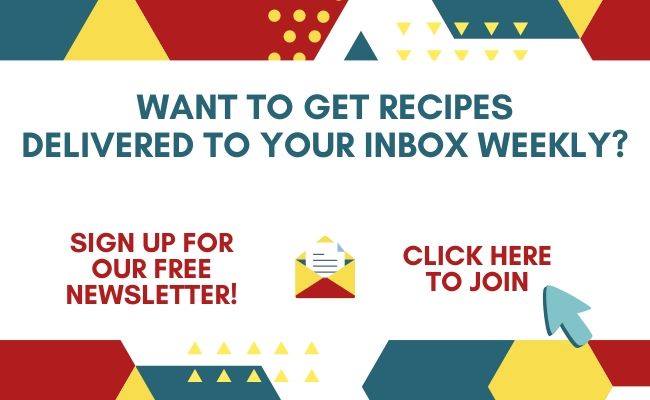 Best Air Fryer Under $100
The award for the Best Air Fryer Under $100 goes to Gowise USA and their 8 in 1 digital basket based air fryer.
It reminds me very much of the Philips XL model, but with a much more reasonable price.
Depending where you buy it from the Gowise USA Air Fryer retails for between $60-$75 and is well under your budget of a brand new air fryer for under $100.
Though what I also love about the Gowise USA brand is that they sell air fryers in lots of different sizes making it perfect for choosing an air fryer based on the amount of people you feed.
Best Air Fryer Under $100 – Space Saving
Another air fryer basket model that I love is the Cosori brand. What is great about it is the shape. It is a square shaped air fryer therefore takes up less room in your kitchen, yet you can still cook a lot of food in it.
It has become very popular recently and at Recipe This we have had the pleasure to check it out.
The Cosori Air Fryer retails at between $75-$100 depending on where you purchase it from.
Best Air Fryer Under $30 – For Singles
If there is just you, or you just imagine cooking a few fries in your air fryer and not much else, then can I recommend the Dash Compact Air Fryer to you? It handles just 1.2 litres of food, takes up little space and is perfect for if you have a small kitchen.
It would also be perfect for giving to your kids to use at college, or for your grandad that doesn't have a clue how to cook.
Best of all it retails at under $30 and is a brilliant price for an air fryer.
Best Air Fryer Oven For Under $100
I never thought it was possible to find an air fryer oven for under $100 but it is thanks to the Cuisinart Brand. Their classic air fryer oven sells for around $85-$95 and is a steal if you want your own air fryer oven, but don't want the huge price tag that normally comes with them.
Best Air Fryer For Under $25
My all time favourite place for getting a cheap air fryer, or other kitchen gadgets is Ebay. They have some amazing deals and I have seen many air fryers on Ebay for under $25.
You can also spend $100 on Ebay on a brand new air fryer, of a brand that elsewhere would cost you $200+. It is a great way to get your favourite brand of air fryer, without paying your favourite brands prices.
Where To Buy The Best Air Fryer For Under $100?
I have outlined a few of my favourite air fryers that you can purchase online for under $100.

Here are the quick links so that you can buy the right air fryer for you at a bargain price:
In conclusion my favourite choice for the Best Air Fryer Under $100 is Ebay. You have a huge range of choice and you can get your favourite brand for a fraction of the regular cost.
It of course takes more time to browse Ebay for the best deals, but the savings are so worth it.
If you have ever watched Storage Wars (we love it), many of the air fryers and other kitchen gadgets have come from listings from the storage buyers. They don't realise the true value of the air fryers and just want rid of them.
Or away from Ebay, my favourite air fryer that is for sale on Amazon has to be the Gowise USA brand. They have some fantastic models and are perfect for starting out in air frying.
You will notice I didn't include any halogen oven types of air fryers; this is because I don't recommend them and there is a lack of choice in this price range.
Can't buy it now? Then pin it for later!
Join The RecipeThis.com Community:
Facebook Group | Pinterest | Twitter | You Tube
Plus, don't forget to subscribe below to join our email newsletter with updates of our latest recipes, latest freebies, our cooking stories, plus much more: