Welcome to my 20 minute creamy pasta and vegetable ragu recipe.
I LOVE I mean I REALLY LOVE the taste of ragu. The flavours of tomatoes with courgette, the oregano, the red pepper and don't even get me started about the olive oil and the delicious pasta.
If you want comfort food, a quick lunch or dinner, something to please your kids with, something to take to a sick relative then you have it with ragu. You can also make it healthier with gluten free pasta or push the boat out by making your very own pasta.
I often call my pasta and vegetable ragu "the anything goes Italian dish" I will use whatever leftover vegetables that I have in the bottom of the fridge, some pasta from the cupboard and of course lots of fresh and tinned tomatoes. Add in some Italian seasoning and you have a great lunch to tuck into!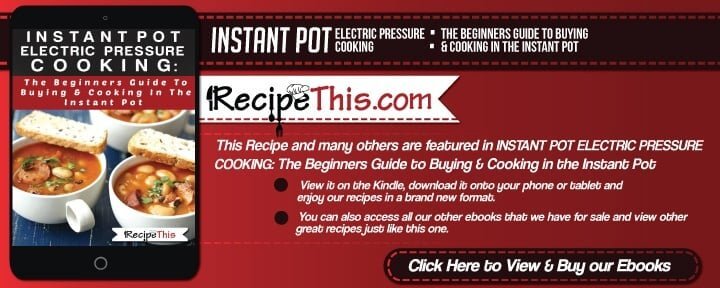 Since he was about two my fourteen year old boy has always been sold on homemade pasta dishes. If I say pasta is on the menu he is right there, watching me cook and waiting for the end product. Then the silence begins as he tucks in, then when he is done (always twice as quick as us), he will ask if there is any left and if I say there isn't any, he wants my plate that I am eating from!
So you could say he is the king of pasta and leftover pastas though looking at how super skinny he is you would think he lived off an apple a day! Having said that, as I type this up he has just come in from school and showed me his steps tracker on his mobile and he said he didn't manage much today and did 30,000 steps. So clearly I need to take up football!
Apart from the pasta though, this dish is really healthy and full of delicious vegetables so tuck in and enjoy!
20 Minute Creamy #pasta & #vegetable #ragu via @recipe_this
Click To Tweet
20 Minute Creamy Pasta And Vegetable Ragu
Ingredients
1

Large Onion

peeled and diced

1

Medium Courgette

diced length ways

1

Medium Red Pepper

diced

100

g

Cherry Tomatoes

50

g

Mushrooms

chopped into chunks

200

g

Linguine Pasta

150

ml

Red Wine

1

Tsp

Garlic Puree

1

Large Can Tinned Tomatoes

1

Tsp

Oregano

1

Tsp

Thyme

1

Tsp

Parsley

Salt & Pepper
Instructions
In your pasta pan sauté your onion and garlic in the olive oil for a couple of minutes on a medium heat.

Add your red wine and tinned tomatoes and mix in your seasoning.

Add the pasta and the vegetables and turn up the heat so that you are on a high setting. Cook for 12 minutes and stir well. Everything should be well cooked now and portion up into bowls.

Serve!
Recipe Notes
If you swap the vegetables for harder ones such as carrots and butternut squash, add another 5 minutes to the cooking time.