101 Best Wedding Registry Kitchen Gifts
This Post Contains Affiliate Links. Click Here To Read Our Full Disclosure.
Introducing you to the 101 BEST EVER wedding registry kitchen gift ideas. Featuring wedding registry basics, wedding registry must haves and wedding registry best items. With all items for your perfect married life kitchen.
Wedding Registry For Your Kitchen
Dominic and I have been married 16 and a half years as I type this. We got married on the 25th of January 2003, on the third anniversary of being a couple. I was 20 and it was the weekend before my 21st birthday.
It was a wonderful wedding with about 35 people at our wedding reception and about 150 at our evening party.
It was such a long time ago, that it was before Amazon, eBay and such like, so the choices for wedding registry was limited. In the end we went with a UK catalogue company and got lots of things on our wedding registry list.
It wasn't a great wedding registry, but it was okay.
When you're young and you don't have much choice you just go with what is available to you.
But what always gets me about a wedding registry is how many items are based in the kitchen, when you have lots of rooms in your house that you want to fill with wedding list gifts.
As a kitchen gadgets blogger, I feel like my wedding registry kitchen gifts guide is well overdue.
While June is the month when a lot of people get married or in the process of planning the wedding of their dreams, I wanted to share with you each Thursday this month, how to create the perfect wedding registry for the kitchen with Amazon.
Wedding Registry How It Works?
The Wedding Registry Kitchen regardless of if you run one with Amazon like I recommend, tends to work the same from retail store to online store.
Wedding Registry Works By:
Creating an account
Choosing your wedding gifts wish list
Making the wish list public to your potential guests
Checking your wedding registry to see what has been purchased
Editing your wedding registry whenever you want
After Your Wedding:
Return items you no longer want (you have 180 days)
Purchase extra items using gift vouchers you were given
It is the perfect way of your guests buying you exactly what you want and not been left with 6 toasters and 20 brand new kettles.
It is also a perfect way to get kitchen items for your wedding when you already have plenty of items and you can focus on items you wish you had but couldn't justify buying before.
Amazon Wedding Registry Benefits
You will find that when you have guests coming to your wedding, they will have different amounts they will want to spend, and some will want to make more of an effort than others.
This is wonderful because:
Lower earning guests can choose items under $25
Lazy guests can just grab a gift certificate
Groups of friends (think your college mates) can club together to buy one gift
You can then apply the Amazon gift cards to your balance and what gifts people didn't buy you that you still want you can buy after the wedding.
BUT it gets better, Amazon also gives you a 20% discount off items not purchased.
Let's do the maths:
Imagine if 5 of your guests get you a $100 gift voucher each. You apply this $500 to your account. You have $600 of items you still want to buy and with the 20% discount they will now cost you $480. Leaving you with an extra $20 sat in your Amazon account for later.
Below you will find 101 BEST EVER Wedding Registry Kitchen Gifts that I recommend.
My Wedding Registry Kitchen recommendations has been split into:
Wedding Registry Basics (items under $25)
Wedding Registry Must Haves (mid range must haves)
Wedding Registry Best Items (expensive wish list items)
This is ideal because you don't want to hurt the feels of a poor wedding guest by expecting them to spend $100 for attending your wedding. They can then choose a lower ticket item and not feel guilty.
Plus, it is perfect for keeping track of who bought what, so in 20 years you still have a record of what guests attended your wedding and what amazing gifts they bought you.
Kitchen Wedding Registry Basics
Gift cards are essential as some wedding guests will not want to make the effort and buying a present and its so quick for them to just gift you a set amount. You can then bulk them up for the gifts from your list that have not been purchased.
I love sheet pan cooking and there are some fantastic sheet pan sets, ready for your first oven. If you choose a good quality one it will last for years.
For those romantic days when you want to binge on cookies together. Or you want to make breaded chicken in the air fryer, and you want to make less mess. There are also plenty of them for sale for under $15.
Perfect for using in cupcakes, muffins, baked eggs, mini pies and so much more. You could use them repeatedly and they will last the test of time.
Home cooking wouldn't be the same without some good kitchen scales. Even though I like to use measuring cups in certain recipes, cups don't do accuracy. Especially, when you're using dry ingredients like flour and oats.
Spring form pans are NOT just for making cheesecakes. I love cheesecakes too, but I use it for a lot of different bakeware in the kitchen and its fantastic. This set of 3 is a great starting point and you could make birthday cakes in this, or maybe make your anniversary cake next year?
If you want a standard cake/baking pan instead of spring form pans (or as well as) I recommend this 3-piece set. I often use baking pans in my Air Fryer and Instant Pot, and they are also fantastic for using in the oven and in other kitchen gadgets too.
From a kitchen safety point of view, it is a good idea to have a kitchen thermometer. They are perfect for checking meat, especially if you're cooking meat in a slow cooker or a Sous Vide.
Meat can taste so much better if you pound it with a meat tenderiser. We recommend a simple one that will fit in your kitchen drawer on your wedding registry list. As you get used to using it you can upgrade to a better one later.
Imagine a year from now having a romantic dinner for two at home. Air Fryer Steak + Fries is on the menu. And you're reminiscing about your wedding and the lovely steak knives that you received.
Many chefs consider the most important tool in the kitchen to be a good set of knives and a knife sharpener. I couldn't imagine not having a knife sharpener in my kitchen drawer and I recommend adding it to your wedding list.
I use my mason jars for so many different things. They are not just for making jam! I also use them for growing herbs, making homemade marinades, lemon curd, picnic salads and so much more. I recommend you place at least one set on your wedding list.
If you love eggs for breakfast, then you need some cute little egg cups. These little ones are my all time favourite and just shout out lazy Saturday mornings as you enjoy the start of married life.
Now this is essential in my cooking and I have the exact same one in my kitchen. If I have a lot to measure out, then I will use this one. I also love using it for storing leftovers in the fridge. Such as when I am making bone broth and I am waiting for it to cool down, before it goes in the freezer.
If you love to make biscuits, cookies, gingerbread men and such like, then you need some good quality baking cutters that will last.
I love my glass containers from Pyrex, and it is AMAZING how long they last and the quality of them, considering how low in price they are. You can also use them later if you plan on getting into freezer meals.
While we are planning our wedding registry of kitchen accessories and kitchen tools, the kettle often gets overlooked. A good kettle is still essential in a kitchen and I use mine regularly.
How is it in today's modern world, that we still need a can opener? It amazes me how many things I buy that don't have a pull can lid. Especially when I buy cans of coconut milk or use a different brand of tinned tomatoes. It is always better to be safe than sorry and have one available in the drawer.
I have a great lemon zester and grater set like the one above. They are fantastic for a quick grate and it amazes me how much zest they can get off those dry limes or unripe lemons.
Jokes aside after losing fingers, they are a lot safer than they used to be and can generate amazing looking fruit and vegetables. Plus, it saves you the effort of doing all that slicing and dicing. I have a bright orange version and love it for when I need pretty veg.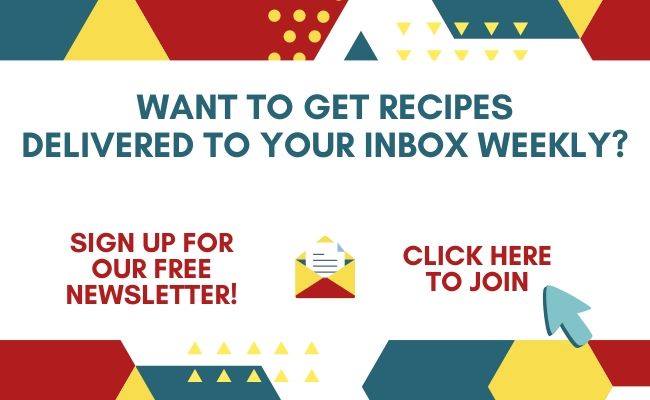 If you love your zoodles, or follow a low carb diet, then a spiralizer is a MUST. It makes it so easy to make veggie pasta and is much cheaper than buying veg that has already been spiralized.
Carrying on with the healthy theme, if you love salad then you need a salad spinner. We don't have one in the Milner house because I just don't eat that much salad and it seems a waste of money to us. Instead when we have salad, we just use a sieve to wash the lettuce.
I love my garlic, but I hate having to chop it up as it can be very time consuming. Instead you can put an XL garlic chopper on your wedding registry, and it will save you so much time in meal prep later.
Following up on low prep you can also add a pineapple corer to your wedding registry kitchen must have list. They are an amazing bit of kit and can save you so much time. I mean who seriously wants to prep a pineapple?
As an avocado superfan I would be lost without my avocado slicer. They make it so much easier and saves you a lot of time and mess.
In a similar way to how to remove the core from the fresh pineapple you can also get a corn zipper. They quickly remove the corn from the corn on the cob and make it easy to serve fresh corn for dinner. A genius little kitchen gadget tool that will save you a lot of money over the years.
You can use these for grapes, olives or even cherry tomatoes. It slices them quickly and efficiently so that you can spend more time cooking and less time doing kitchen prep.
When I think of how long it takes me to slice a banana, I was thinking this wedding gift was a bit over the top. But it cuts them so, so fast and it perfectly cuts them ready for how you plan to eat them.
I love cooking with fresh herbs. But it wasn't until recently that I discovered how good having herb scissors could be. They are at the right sharpness and make it such an easy task.
Another of my favourites for fresh herbs is to have a herb mill. You can then quickly get all your favourite herbs prepped into jars for cooking with.
Don't you just HATE smelly onions in the fridge? That time when you have half an onion left from lunch and place it in the fridge for dinner and it stinks the fridge out. Well there is such a thing as an onion cover to keep your onion in and to stop the smell from spreading.
Okay I admit it right now. I am terrible at separating eggs and I always shout out to my chef husband for assistance! He does a fine job at it, but if I had an egg separator it would make life in the kitchen easier.
Just like having an egg separator, we also recommend adding to your wedding wish list an egg cracker.
I also love to have an egg timer in my kitchen. Not only can you use it for timings for boiled eggs, but it is great for other things too. I use it when I am cooking something in the oven, and I am worried I will forget about it. But be warned, if you have kids they will think it is their toy!
Don't you just HATE trying to get the stones out of your cherries and olives? Well there is now a solution and it is so easy to use. Using this little kitchen gadget will save you a lot of time and stress.
Sometimes you can find a new kitchen gadget and think how cool it is and wish you had one too. Well this is me with the butter dispenser. Total love at first sight moment. Just add your butter and it will slice it how you want it.
You have a similar option when it comes to batter too. You can add in all your batter, let it do the work for you and then dispense it as you need it.
I love a chip and dip bowl set. They are perfect for a romantic night in for two on movie night. Or a girl's only night in with wine and tapas.
To make your table look good when you have visitors, or just to save you money, you need a salt and pepper grinder. This is a good example of one, but you can of course choose one that suits you best.
I use my wooden spoons almost every time that I cook. Having a good set of 3 is essential in everyday cooking. Just ask your mum how often she uses hers!
I have an XL chopping board just like this one. It is amazing and not only is it great for chopping a lot of food at the same time, but it doubles up as a serving tray. Just pile your finger food on it and serve. No washing up is the order of the day! The only downsize to them is how heavy they are and how annoying they are for washing up.
I also recommend a regular sized chopping board for everyday use. The best option is to get a bamboo one as they tend to last longer and are easy to clean and maintain.
I love this cute little set of measuring cups and the best thing about them is the shape. They are shaped flatter than most, so they will fit inside all your favourite cooking jars.
We all need a cute butter dish in our lives. After all, life is not the same without butter! And doesn't it make food taste better? I like to use a little ramekin or a cute dish like this to store the butter I am currently using in.
You're probably thinking looks here. But doesn't it look fantastic when the dinner table has a nice gravy boat, rather than just bringing the pan to the table? My frugal self loves a gravy boat if it is a gift but would never go out and buy one!
I am a mum to under 5's so you can imagine that I never can find a tea towel when I need one! Mainly because I am cleaning up after small kids, but also because Sofia uses them as blankets for her dolls.
I love these his and hers aprons. They are so cute. Plus, they will last a long time and it will save on spillages on you. Plus, if you have a browse around Amazon you will find some fantastic romantic apron choices.
These bag openers are used traditionally for prepping freezer meals. But I also love them for marinating food or sandwich making. When we are prepping for a picnic, they get used the most.
I love this clip-on strainer for using with your pans or with the Instant Pot. It is perfect for a quick strain without burning yourself or worrying about putting all the food in a strainer.
I love my ravioli press and it hardly takes up any room in my kitchen. It is perfect for quickly making ravioli and then cooking it in your air fryer. Simply roll your ravioli pasta over the press and it will press the ravioli for you. Just imagine all those amazing fillings you could do.
We still have the mugs from our wedding registry from when we got married and still use them regularly. You can get a his and hers set like this on your wedding list and then family and friends can get them engraved for a personal touch.
I love this because it can be a lot more personal than JUST an average kitchen accessory. Instead the person gifting it to you can fill it with their favourite family recipes. Or you can add all your favourites into the book as and when you create them. Then one day pass it to your kids to keep.
Kitchen Wedding Registry Must Haves
It wasn't until I got a good plastic storage set in my pantry, that I realised what a life saver they were. They make a pantry so much neater and it stops all those bags of food falling out and spilling everywhere. I also recommend placing a quantity of 2 onto your wedding registry.
You need a good kitchen utensil set to get started in the kitchen. I love this one as it has everything you could possibly need. Though let's face it, the ladle will always get used the most!
As well as this a set of cutting boards is also fantastic. They are then colour coded for what you're cutting and it's great for health and safety. Think keeping fresh vegetables away from raw chicken and so on. But I like them best for dinner parties or for Thanksgiving and Christmas when you have lots going on and need more than one cutting board.
Or another idea is when you go camping. Just take one small one from this set away with you and it will take up less space than your regular cutting boards.
As well as the cutting board set, I highly recommend getting a nest of bowls as well. We bought this for when we moved into our current home and love them. In fact, I doubt I go a day without using them. They are all stacked nicely together, and it saves on storage.
I also recommend getting a set of small jars that you can use for your herbs and spices. This spice jars set that I recommend above comes with pretty stickers so that you can label up all your herbs and spices.
You will also need a good plate set for when you're eating as the new mr and mrs. I recommend this starter set, but when you look on Amazon you might find another set that you like more. I recommend you get a quantity of 2 or enough for 6-8 people. This is because if you have guests, or if some break you have a backup.
I also recommend that you have a good knife block and knife set. You will be amazed once you're married how often you will use it. You can also keep the knife block forever and then just update and add new knives as and when you use them.
We received a fantastic looking cutlery set for us to use in our wedding list. It was perfect for Sunday dinners of when we had family around. It was from someone that had not consulted the wedding list and just bought us it anyway. We loved it and still have it now.
You can also add a cheap set like this for everyday use too.
You can also add in some wine glasses for when you are having a romantic night in for two, or for when you have visitors. We have about 3 sets and you can build up a bigger set over time.
Do you love quiche and pies? Well you need one of these little pie makers! They are fantastic or so easy for making those little pies. I like them best for making quiches from leftovers. That little bit of leftover meat you have from Sunday dinner can be thrown in with some homemade pastry.
I love this for making a quick delicious breakfast for newlyweds. Imagine Sunday mornings with this breakfast maker, before snuggling in front of the TV and enjoying a relaxing Sunday.
I love to have a set of serving trays. They are perfect for outdoor eating and indoor eating. Or when you want a movie night with a few snacks. I prefer a set of 3 that way I can use them for different things that we are eating.
As far as bakeware goes, I find that it is easier as a home cook to buy an all in one set. That way you have most things without having to get lots of different purchases. Then as time passes you can just add to your list anything you left out.
There is plenty of choice when it comes to a good quality cookware set. BUT I love this cookware set from Rachel Ray the most. It is beautiful and you just know it will last. It is also priced in the medium range making it affordable for your wedding guests.
Featuring 2 cast iron skillets. A medium and large and perfect for day to day cooking. I love cooking in a skillet, and they will last you years and years. I can imagine keeping them for so long that you have a romantic dinner from them on your 10th wedding anniversary.
Away from my electrical kitchen gadgets, I cook the most out of my cast iron Dutch oven. It is amazing how good they look after a lot of use and my current one I have had for over 3 years. Just think of all those delicious stews, casseroles and one pot dinners you can cook in it.
This is one of my true love kitchen products that is an absolute must have for your kitchen registry. Think delicious baked chicken, baked pork chops, roast potatoes and other yummy small items that you want to bake in the oven.
If you love Chinese food, then I recommend getting a wok. Its been a big part of our kitchen for many years and we couldn't imagine not having one.
Kick starting the kitchen gadgets with a waffle maker. Something to put on your kitchen wedding registry if you can imagine eating waffles for breakfast or brunch.
The same can be said with the Panini Press. If you love warm sandwiches for brunch, then a Panini Press is an absolute MUST. You can fill them with any of your favourite sandwich fillings and serve them with your favourite salad.
I make my popcorn in my Instant Pot. BUT before that the first kitchen gadget I ever owned was a popcorn maker. It was amazing and did an awesome job. Just load it up with your favourite toppings and you're good to go. You can also make them as healthy or unhealthy as you like, and they make romantic movie nights perfect.
Or my other favourite type of movie night with romantic food must be the fondue set. You can either have it savoury with cheese sauce and homemade bread or go sweet with chocolate sauce and strawberries. Though nowadays I tend to do ours in the air fryer.
If you love pasta, then how about a pasta maker that has been made in Italy? You couldn't get any more authentic than that! I have made pasta from scratch myself with a pasta maker and it's a fantastic way to bring Italy to your kitchen.
If you LOVE ice cream as much as me, then you will want an ice cream maker on your wedding gift list. They are the BEST and so easy to use. Ours came from Italy and we have had it for 3+ years.
A rice cooker is essential if you love your rice for lunch or dinner. While chicken is cooking in your slow cooker, your rice can be effortlessly made in the rice cooker. Perfect if you love your rice and want an easy option.
I love making my own yoghurt and if you want to make your own too. Then this yoghurt maker will be perfect for you. You could also use it to make dairy free alternatives if you don't have dairy in your diet.
I used to have a 3-tier food steamer and used it a lot when Dominic and I needed to lose weight. We would cook broccoli on the top level, potatoes on the middle and salmon at the bottom. It was a fantastic lunch and we looked forward to it.
Though my favourite lazy way to cook is with my slow cooker. In fact, I love the slow cooker so much I have 2 of them. The first one I received as a gift the year after I got married and I still use it a lot now. The 2nd is a much bigger one that I bought more recently as our family has grown.
This leads me to the most used kitchen gadget on Recipe This and that is the Instant Pot Pressure Cooker. It is a lifesaver in the kitchen, and this is the exact model that we bought first. We also have their larger version too.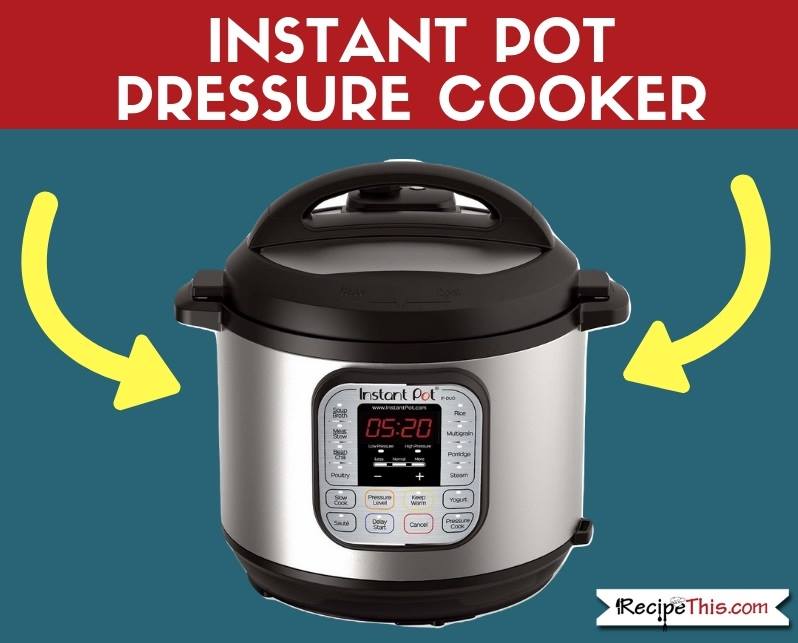 I also recommend that you get an Instant Pot all in one bundle added to your wedding registry as it will save having to buy it all later, as there is a lot that you need for your Instant Pot.
I love my hand blender so much, that I took it with me last summer as we travelled around Europe. It is a fantastic way to quickly blend food without having to get your big blender out. I use it mainly with my Instant Pot for blending soups as well as sauces and baby food.
Or for a Plan B (or you can have both) a good quality blender can make a huge difference to your kitchen. We got our current one nearly 4 years ago and even though we use it most days it is still in excellent condition.
A hand mixer is also a good quick bit of kit too. It saves getting a stand mixer out and is perfect for quickly making chocolate chip cookies. They also last a long time and you won't have to replace it a year from now.
Another kitchen favourite is a juicer. We have ours because living here in Portugal, fresh oranges are everywhere. We must pass 10 farmers fields with oranges growing on our way home from the local town. In summer it is nice to enjoy lots of fresh orange juice.
I love my soup maker and it is perfect for those winter days when you want a comforting soup, but don't want to make much effort with cooking dinner. Then serve it with your favourite bread.
If you're making your own soup in your soup maker, then why not invest in a bread maker. We originally had one on our wedding list back in 2003 and sadly, we didn't use it that much. BUT we have one now and can't stop using it. Just think how often you would use it and if its worth it for you.
Some people like to have a food processor in their kitchen, whilst others do not. I am one that doesn't. Just because I prefer to use my blender and I don't shred that much food. Only put it on your kitchen wedding registry if it is something you can imagine using regularly.
I love having an indoor electrical grill that I can use whenever I want some grilled chicken or fish. It is also fantastic for some pork chops or pork steak too. They are also fantastic for camping with too.
They never had air fryers when I got married. Yet now they are EVERYWHERE. When I got married it was the deep fat fryer, yet we now have the air fryer as a much better healthier alternative.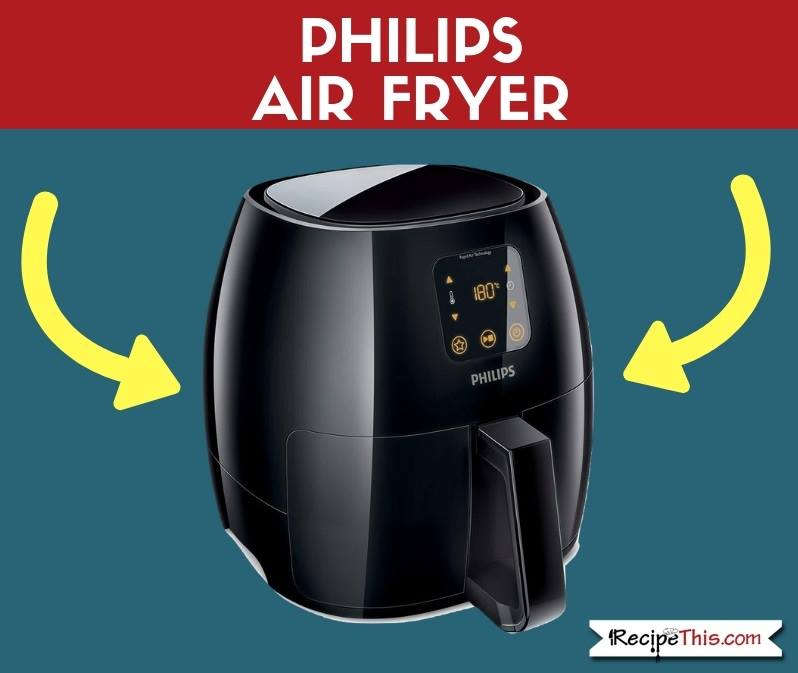 I also recommend that you get an air fryer accessories bundle added to your wedding registry as it will save having to buy it all later.
I haven't owned a microwave since 2004 and have never missed it. But I know many people consider it to be essential in their kitchen, so I have decided to include it. The reason we don't use it is because we don't eat microwave meals or processed foods and we find people that do, use them a lot.
Also, the air fryer can make a fantastic microwave. If you can see yourself using it regularly then do add it.
Kitchen Wedding Registry Best Items
I mentioned in the kitchen wedding registry must haves that a Rachel Ray cookware set was an excellent medium price range option. But this is a more expensive option, but it also comes with the bakeware, so it saves adding the bakeware to your list separately.
If you ask any married American, they will tell you that this is the most important item to have on your kitchen wedding registry list. You can use it for a lot of different recipes, and it can make life in the kitchen so much easier. Yet I don't own one and don't know anyone in Europe with one. I tend to use a blender and a hand mixer for what I need. I will leave the choice up to you.
I don't drink coffee, but my husband does and loves his coffee machine. I bought it for him for Christmas 2012 and it is still in great condition and has lasted. I also bought my uncle one on the same year and again he also got a lot of use out of it.
I love a meat grinder, but it is not for everyone. We have one at home and it is perfect for turning some leftover turkey into minced turkey or for making homemade sausages with.
I bought my mum a meat slicer for Christmas one year, many, many years ago and she loved it. She loves to make meat roasts and it was perfect for her. If you can imagine slicing a lot of meat, then add it to your wedding registry.
Often overlooked on wedding registry guides is a barbecue for the summer. For when your friends and family that attended your wedding come around for summer gatherings. You can then show off those amazing gifts that you had bought for you.
What Now?
I recommend that you take action and start creating your wedding registry on Amazon. It offers so many great benefits and is so easy to use.
All the 101 Best Wedding Registry Kitchen Gifts I have mentioned above are easy to add and you can tailor them to suit your needs. If you follow a low carb diet then you can ignore the bread maker and get the spiralizer. Or if you already have some items then you can add some new similar items.
It is your wedding registry kitchen gifts list and ultimately it is down to personal choice and what you plan to use in your kitchen.
I hope this wedding registry gift guide has been helpful to you and best of luck with your wedding.
Can't Take Action Now? Then pin it for later!