The 3 Essential Gadgets For Our Summer Camping Trip
This Post Contains Affiliate Links. Click Here To Read Our Full Disclosure.
Travelling is so much better when you can take your kitchen gadgets with you. Here are my 3 essential kitchen gadgets that I am taking with me this summer on our family camping trip.
Post Updated May 2019 as I now have a chance to reflect on my summer camping trip that I went on and give you better advice about travelling with your kitchen gadgets.
In the summer of 2018 we travelled across Europe on an amazing road trip. We stayed in a tent, along with some motels and hotels and travelled to 8 countries. We visited France, Spain, The Netherlands, Belgium, Germany, Luxemburg, England and Portugal.
This is the 6-man tent that we used. Though because we over used it we did get rid of it on our way home. After all tents are not meant to be lived in. But compare this to camping in a tent 100 times.
Here is what I said at the time:
I wouldn't want to be eating out all the time and instead I want to COOK. People find it weird when I say that. They say you're on holiday why would you cook? But the truth is I LOVE TO COOK. I get the satisfaction of cooking up a new or old recipe and then seeing how much my family enjoyed it.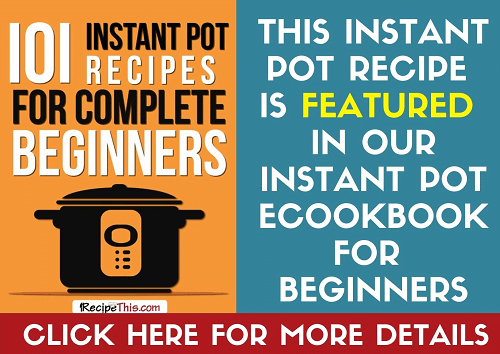 When we visited Spain 2 summers ago we stayed in a hotel for 2 weeks. BUT I still took my soup maker with me and cooked lunch and dinner about 12 times. The rest of the time we ate out. And of course, enjoyed the breakfast buffet!
On many previous camping trips, we have taken our slow cooker with us. It just fits perfectly into hotel rooms and it saves on eating out bills.
We asked ourselves what are the most practical kitchen gadgets we could take with us, on a camping trip and we ended up choosing 3:
#1 The Instant Pot Pressure Cooker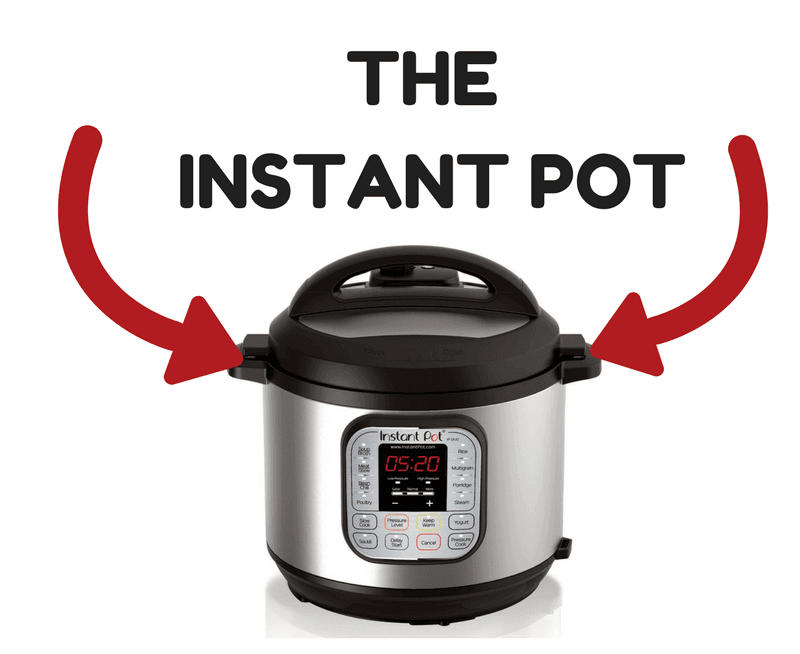 So many people take them camping with them in their motorhomes so why not have your Instant Pot in a tent? We will be taking with us our Instant Pot Pressure Cooker 6 Litre. Our 8 litre Instant Pot is too big for travelling with and will be staying at home.
The other benefit of the Instant Pot is that it has a lot of room inside it. You can easily include your steamer basket, steamer shelf, a few of your ladles as well as any other accessories that you are into. For example, we are packing this cute little one person camping set.
We can then cook lots of our favourite one pot dishes as well as using it for a side for our other meals. Or we can use it to mix and match with takeaway food. For example, we could make Sloppy Joe's in the Instant Pot and then serve it over bread buns that we had just bought.
#2 The Cobb BBQ
I always remember my dad having a Cobb BBQ and thinking how amazing they cooked the food. Even with my dad always burning what he cooked it still tasted good.
When you go camping you want to get excited over the BBQ food and have a reliable barbecue that can travel the miles.
With the Cobb it does everything you need.
We plan to use it for when we don't have electric or for when we fancy a barbecue.
#3 Hand Blender
Now I decided to sneak this into my travelling kitchen just because in my mind it is essential. If you want soup, if you want to make a homemade tomato sauce or blend your mushrooms for your veggie stock, then it is there for you.

Plus, they are not HUGE gadgets and will easily fit in your car to be transported wherever you go.
Or the biggest bonus of all, is that it's the easiest kitchen gadget to clean.
This is our favourite hand blender.
Here Is What I Say Now:
While in Luxemburg we gave away our Cobb BBQ Grill. We felt that for what we needed it for, it took way too long to come to temperature and then the stones needed changing and it just seemed like too much hassle.
Compare that to the Instant Pot that is instant and in reality what you really need to take is the Instant Pot, the hand blender and extra accessories.
If I went again I would also take:
Instant Pot Egg Bites Mould
Plastic storage containers (to keep flies off my food)
Another reason I took the Cobb BBQ was fear of no electric, well we only had this happen once and we could have easily eaten sandwiches and other things instead. It wouldn't have been the end of the world.
Can't Read it now? Then pin it for later!

Join The RecipeThis.com Community:
Facebook Group | Pinterest | Twitter
Plus, don't forget to subscribe below to join our email newsletter with updates of our latest recipes, latest freebies, our cooking stories, plus much more: