Introducing you to our ultimate kitchen wedding registry guide. Featuring all the best kitchen wedding registry information so that you can get started planning your wedding registry today with Amazon.
Kitchen Wedding Registry Guide For Beginners
When I got married there really wasn't that much choice. You had a few local catalogues as well as some department stores. But when you live in a small town with not all guests having transport it can be a nightmare.
That is why I wish when I got married that there was a kitchen wedding registry available on a site like Amazon.
Today, I want to share with you, not only the key information of what wedding gifts to register for, but how to put it all together into one easy wedding registry list.
But first, here is our wedding pic:
Sorry, I know you're not here to see my wedding pic. But I love this picture from our wedding in the January of 2003!
So, let's dive into your wedding and planning your ideal kitchen wedding registry.
How To Create A Wedding Registry On Amazon?
Firstly, you need to click on the banner below or you can use this link:
Then once on the page you fill in some basic information about yourself and then you will have a wedding registry account opened with Amazon.
It's a bit like when you open an Amazon account and you register your account and then add items to your gift list. Which of course you can edit and change as you wish, just like you could with an Amazon wish list.
Once registered you will discover that:
You get 20% off purchases from your Amazon Wedding List AFTER your wedding – this means if not all gifts are purchased you can buy them yourself at a special rate.
Friends can join forces to buy you a present together – some of my parents' friends did this to buy us an iron for our wedding.
You have 180 days to return items – Imagine someone doubles up with wedding gifts, then you can return the 2nd item.
Free shipping is offered – this is great for your guests as they will love that no only is Amazon overall good value for money, but they are not paying shipping either.
Personal notes are added – your guests have the option of adding cute personal notes to the items they order for you.
Great purchase list – if you want to see who has bought what so far, then you have an up to date list. Makes it even better for thank you notes later.
This can all be done thanks to the wedding registry for the kitchen with Amazon.
Kitchen Wedding Registry Suggestions
Here are a few things to consider when planning your kitchen wedding registry.
Not everyone will follow your registry list and that is okay. From my own wedding I can remember the following from my wedding guests.
Wedding Guest A just bought lots of vouchers for various retail stores. This was perfect for us as it included Boots and we could then get our camera pictures developed for free without having to worry about the expense.
Wedding Guest B came as a family group. Ate lots of food, received presents as they were part of the main wedding gang and probably had about $150 spent on them (this isn't including the food) and never even gave us a card. Claimed they had left the card at home and they never gave it to us. I just smiled and walked away. Try not to get upset if you have rude wedding guests. I must add, that I never expected them to spend a lot on us but a wedding card and a cheap home gift from the kids would have been amazing.
Wedding Guest C bought a pound shop version of a wedding list present. It was in poor quality and was thrown away within a couple of weeks as it was broken. Another guest bought the real thing and I then hand duplicates.
Wedding Guest D bought lots of disposable cameras. This was the best wedding gift we got. We could place the cameras on various tables and people could take pictures that we could keep forever.
Wedding Guest E bought us some cash inside the wedding card. It was about $100 and we used it for spending money for our honeymoon a couple of days later. It was truly appreciated.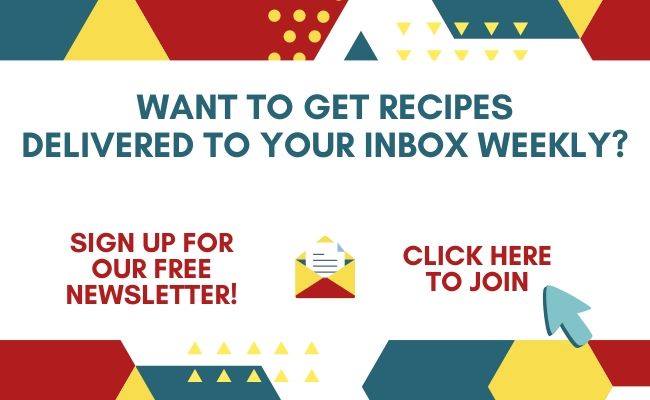 When planning a wedding gift list always remember:
Only list items that you truly want. If you list things for the sake of it, people could get you those and you could end up losing out on the things that you truly wanted.
Be practical based on the guests attending and their income. If you have a lot of low-income guests, then there is no point just listing items over $200. Just like if most people attending are in the high-income bracket, you can have more gifts over $100 then under.
You're marrying for love; it shouldn't just be about your wedding registry and what gifts you've received. For me it was a bonus of the wedding because we couldn't afford to buy these things, so remember that.
25 years later when you and your partner are celebrating your silver wedding anniversary, what gifts will you still have and care for. What will have stood the test of time and what will have broken, been forgotten about, or was just a useless wedding present? For us we have moved house a lot so we don't have that much left over but what we cherish the most is the sentimental stuff. I get excited looking back at our wedding photos, or at the mugs we got for our wedding that I still adore.
Therefore, the lesson learned is to use a kitchen wedding registry list as a guide and expect that it won't run the letter of your list.
A couple more wedding registry tips to consider:
Set it up in time for sending out invitations. That way when people get the invites, they can take action and order your wedding gifts straight away.
Close your wedding gift list 180 days after your wedding. This is because you are then leaving it open for late presents and any returns you plan to make.

Wedding Registry Kitchen Essentials
Below you will find a quick bullet point list of all the kitchen items that I suggest you register for. I recommend that you use it as a memory list. Some ideas to trigger your imagination that you might not have thought of, or you could use them to look for similar items.
You might want an air fryer, but a different brand of air fryer is what you want, or you want some nice plates and think the ones I have chosen are ugly.
Wedding Registry Kitchen Essentials Under $25.00:
Wedding Registry Kitchen Essentials Under $100.00:
Wedding Registry Kitchen Essentials Over $100:
Wedding Registry Kitchen Checklist
If I was there planning my wedding registry kitchen list today, what I would truly want is a checklist that I can use to make the whole planning of my wedding gifts a breeze.
Well you'll be pleased to read that we have a full all in one package for you so that you can get started with your wedding list.
It includes:
An excel spreadsheet
A PDF
I love both PDFs and Excel spreadsheets when I am organising things and I was thinking the same may be true for you.
Simply enter your email address below for instant access to both the excel spreadsheet and the PDF and get planning your wedding registry today:
It will also be an opportunity to join our mailing list where we share our kitchen cooking stories as well as recipes featuring our kitchen gadgets.
BUT first don't forget to sign up for an Amazon wedding registry to get the ball rolling:
I hope this ultimate wedding registry gift guide has been helpful to you and best of luck with your wedding.
Can't Take Action Now? Then pin it for later!
Join The RecipeThis.com Community:
Facebook Group | Pinterest | Twitter Plus, don't forget to subscribe below to join our email newsletter with updates of our latest recipes, latest freebies, our cooking stories, plus much more: