Sous Vide Starter Kit. Showing you what Sous Vide Beginners start out with, so that you can keep your Sous Vide budget down, but still get the Sous Vide essentials.
Sous Vide Starter Kit
Can I assume that you're reading this, because just like us, you're starting out on your Sous Vide journey and need to know exactly what you need in your Sous Vide Starters Kit?
Well that was us too and just like you, we Googled it and there was so much choice in Sous Vide accessories that it was hard to know where to start.
The main Sous Vide tools that you will need as part of your starter kit should include:
Sous Vide Water Bath
The Sous Vide water bath is where you're going to be storing your food as it cooks under pressure. You MUST imagine that the size that you choose, is the limit to the size of the food that you're going to cook.
If you plan on doing super sized racks of lamb, then maybe a commercial sized Sous Vide water bath, is more suited to you.
Or many people start their Sous Vide journey by using a large stock pot that is big enough to hold their food.
Here are a few Sous Vide Water Baths that we recommend:
Sous Vide Machine
This is where it comes down to how much you're willing to spend on a Sous Vide machine. There is just so much choice at different price points.
The low end of the Sous Vide Machines would be the Instant Pot Precision Cooker. It has mixed reviews and I have noticed unlike their main electric pressure cooker, has a lot of bad press. I have recently read on Facebook Groups that those that use Amazon have come across a lot of fake reviews for it, though I haven't read them so don't have an opinion on this.
The middle end of the Sous Vide Machines would be Sous Vide Tools and their IVide Wifi Cooker. Looking at it there seems to be no different in its capabilities compared to the high-end ones. A bit like when you buy a supermarket own brand compared to the premium brand. Their company was created by professional chefs and it feels like you get the X Factor.
The high end of the Sous Vide Machines would be the brands of Sous Vide that you will remember instantly without having to Google it. The ones that people talk about the most and are respected in the industry.
Anova Sous Vide is the favourite among many people that I have spoken to so far, followed by Chef Steps Precision Cooker. Both are more than double the price of what the middle range Sous Vide sells for.
BUT the Anova brand and the Chef Steps brand never replied to my emails when I asked them more about their product, so I have very little feedback to share with you. Compared to Ivide that got straight back to me. I find the brands that have the best customer service, tend to have the better, more reliable product.
When choosing which Sous Vide Machine is right for you, ask yourself if you want to test the waters with a mid-priced machine, or do you want to go all out and start at the top end?
We have the IVide Wifi Cooker, we haven't started using it yet, but it looks like a fantastic starting point. Also we have just been sent a top of the range Sous Vide machine by Vacmaster, it was this one that they sent the Vacmaster SV5.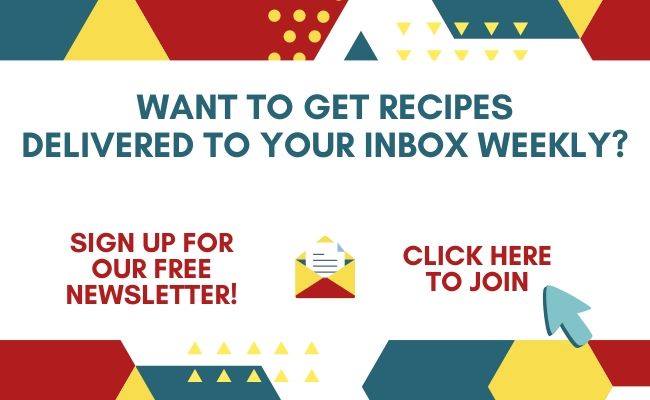 Sous Vide Vacuum Sealer
You could probably go your first few weeks without a vacuum sealer and just blag it. I am frugal so I must admit that this has crossed my mind more than once. What if you bought meat or fish that is vacuum sealed already?
You could buy prepared chicken in a creamy sauce, place it into the Sous Vide Water Bath and not have to worry about having a vacuum sealer!
I would recommend that you do this for the first week or two so that you can get used to your water bath and main Sous Vide machine first, then worry about the vacuum sealer. That way it won't feel like such a big learning curve once you get started.
Then when you're ready get a good quality home style vacuum machine. This is the one that we are starting out with, but there is a LOT of choice!
A few other favourite Vacuum Sealers include:
There are of course more, and you're truly spoilt for choice.
Sous Vide Vacuum Bags
As well as a vacuum machine you will need bags to use with it. Many of the Sous Vide Vacuum Machines will include some bags to get you started. But you will still need a good supply available for when you run out.
Especially, as you're doing trial and error and getting your head around the different Sous Vide recipes that you're trying out.
Here are a few suggestions:
An important note – there are vacuum sealers for both commercial and private buyers. The bags that you choose must match the type of machine that you have. If you have a home us vacuum sealer, do make sure you get bags to match it.

Sous Vide Cookery Book
We're starting our Sous Vide with two cookery books from the Sous Vide Tools brand. It wasn't until I had finished reading them that I realised that I needed cookbooks.
You see it covers all the basics that you need from day 1 such as:
What tools you need to cook the Sous Vide way
Food safety and understanding the dangers of what temperatures you cannot go below
General temperatures for lots of different types of food
Lots of unique recipe ideas
Loaded with tips for Sous Vide beginners
I would say the recipes themselves was a bonus and understanding Sous Vide and having a collection of times and temperatures was what mattered.
I don't want to cook gourmet food, but I do want to know how to cook chicken perfectly based on the size of my chicken breast. Especially, understanding how long to cook lamb and then being able to add my own marinade or my own sides to the dishes.
Because as a food blogger, I find it impossible to follow a recipe to the letter as I always want to tweak it and make it my own. Therefore, having a quick reference of timings for my Sous Vide food is amazing.
The Sous Vide Cookbooks we tried and would recommend are these two:
Our Sous Vide Starter Kit
This below is the starter kit that we're starting out with:
Our Sous Vide Starter Kit Includes:
Sous Vide Starter Kit Video
We have made a video showing you the exact Sous Vide Starter Kit that we have and what we are going to be using in our Sous Vide. It also includes a full unboxing and live demo.
Can't Sous Vide Now? Then pin it for later!
Join The RecipeThis.com Community:
Facebook Group | Pinterest | Twitter | You Tube
Plus, don't forget to subscribe below to join our email newsletter with updates of our latest recipes, latest freebies, our cooking stories, plus much more: