Welcome to my quick one pot chicken fricassee recipe.
My version of the traditional chicken fricassee recipe is inspired over a meal out that we recently had and how we fell in love with this classic dish.
I have probably mentioned it before, but I am a huge fan of my local café. It goes by the name of the Plazza Caffe and is based in a town just 10 minutes drive away. They have a meal of the day on where you get bread/olives, a main meal, dessert and a drink. It costs just 7€/$8 each and we are always left feeling really full and wondering when we are going to get the rest of the bill!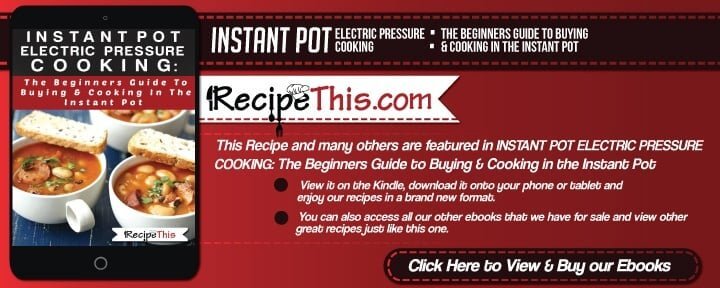 On this particular time that we went (which was the back end of 2015) they had chicken fricassee as one of the meals of the day. Served with fries, rice and salad it was a big portion and we were all in food heaven.
Though, the first thing I said to Dominic (well when the silence had ended because we were too busy enjoying the food moment) was I can't wait to make this at home for our lunch at some point.
Well the months passed by and here we are in April finally typing up our version of the chicken fricassee recipe after cooking it last week and wishing I had cooked this years and years ago!
And even better we use my 3 minute Alfredo sauce in this recipe to make the cooking time even quicker and break up a whole chicken to make our meat stretch like we have shown you in how to chop up a chicken.
Speedy #chickenfricassee #recipe in just one pot thanks to @recipe_this
Click To Tweet
Quick One Pot Chicken Fricassee Recipe
Instructions
In your large pan place your onions, garlic and olive oil and cook on a medium heat for about 2 minutes until your onions are a nice golden colour and have softened.

Now break up your whole chicken. Chop it up so that you are left with your 2 wings, 2 thighs, 2 drumsticks and 2 chicken breasts.

Add the chicken to the pan and sauté so that you are giving your chicken skin a good crispy start. After 3 minutes add your chicken stock and your alfredo sauce and bring to the boil. Cook for 10 minutes on a high heat.

Reduce to a medium heat, add your seasoning and cook with a pan lid on for 12 minutes.

Get your biggest chicken piece and cut it in the thickest part to make sure it is well cooked and if you are satisfied with it, then it is ready to serve.

Serve with some nice fresh herbs and warm crusty bread to mop up the lovely sauce.
Recipe Notes
If you like your sauce to be creamier but you still want to keep it fairly healthy, then I recommend that you add ½ can of coconut milk and this will give it a lovely double cream feeling.