Welcome to the affiliate programme for 101 Instant Pot Recipes For Beginners.
In February of 2017 we created a blog post showing people 101 beginner recipes for their Instant Pot. Since then it has been viewed millions of times, shared thousands and thousands of times and has become a true favourite among the Instant Pot community.
But the one request that we had from our readers, is that they wanted to buy a PDF version. They didn't want to have to click through to 101 different links. Instead they wanted one BIG FAT PDF with all the recipes inside.
We listened to our readers and the PDF version of 101 Instant Pot Recipes For Beginners was born. It sells for $15 a time on Clickbank and for the first time ever we are opening it up to affiliates.
As an affiliate you can earn 60% for every sale that you bring our way. Making you $9 a sale just by sending people to our highly popular 101 Instant Pot Round Up Page. We will then do the rest for you.
But we also sell other products related to the Instant Pot through Clickbank including:
With a 60 day cookie you can earn commissions from any of these extra products too. If the customer buys the upsell of the pressure cooker archives then you would earn an extra $12, if they chose lifetime updates then that is another $12 and if they go on to buy our cheap freezer meals then you can add an extra $7.20.
But it gets even more lucrative. We also have lots of other products that we sell on the site too and you can have a share of those too. If a customer chooses to get lifetime updates to our recipes in PDF, then this sells at $45 giving you a $27 commission.
All in all our Instant Pot commissions can earn you $40.20 and other sales for unrelated to the Instant Pot could easily add another $50 to your Clickbank account.
This is a potential of $90.20 just by highlighting our popular 101 Instant Pot Recipes For Beginners.
Promoting 101 Instant Pot Recipes For Beginners
The affiliate landing page is our 101 Instant Pot Recipes For Beginners. This means you don't have to do the hard sell as you are just promoting an awesome page full to bursting with Instant Pot recipes. Then when people land and buy one of our ebooks then you get a commission. Also, if they subscribe to our mailing list, you get the email marketing sales too!
We promote 101 Instant Pot Recipes For Beginners throughout our site and have found that the best way for getting results is by the following:
High Traffic Instant Pot Blog Posts. You could add to it either one of the banners below, or your affiliate link to the blog post. We have also found that it has been very successful in further reading or tools sections on Instant Pot recipes.
Instant Pot Accessories Guide. These are gold for this affiliate product. When people are searching for accessories for the Instant Pot, not only do they want extra sealing rings, but they need lots of recipes. I find straight after Instant Pot sales that we get a HUGE jump in traffic for Instant Pot beginner recipes, as that is what people need. Plus selling one copy of our cookbook will earn you more commission than a bundle of Instant Pot Accessories through Amazon.
Any Email Follow Up Series. I notice that many bloggers that collect email addresses only use it to promote their latest blog posts. They are missing out on thousands of sales by not having a follow up series. Each time someone joins our mailing list they get regular emails promoting our products and affiliate products we like. This can be set up once and forgotten about and is a favourite method of mine for passive income.
Banner Ads. We also have a range of banners that you can use to promote it throughout your site. You could place these in widget areas or in between content on your blog posts.
Social Media. We have found that we have got a lot of sales, just by promoting our 101 Instant Pot Recipes on Facebook. Then promoting it to a handful of Instant Pot Facebook groups.
Pinterest Pinning. Download the banners below and place them onto your site with your affiliate link hyperlinked. Then drip feed them through your relevant Pinterest boards, is a very effective way to success. Its one of my favourite ways to use Pinterest to drive traffic to my monetised blog content.
Important Affiliate Updates
We recommend that you enter your email address below, that way if something important changes in our affiliate programme, we have a special promotional deal, or we have a new product to promote then we can get in touch.
We also love to share with others the best affiliate tips that we have learnt.
To be kept in the loop simply enter your email address below:
Getting Your Affiliate Link
We use Clickbank for all our products because we trust them the most. We have been using Clickbank since 2005 and they have never let us down and we have never had affiliate commissions not counted. Unlike EJunkie and Shareasale that have both missed some.
Plus, unlike Amazon you get a good commission for selling affiliate products.
Clickbank also pay out weekly and pay direct into your bank account, have an amazing affiliate dashboard and don't mind you using affiliate links in emails (unlike Amazon). Clickbank is also free to join unlike Awin.
Clickbank specialise in digital products too and have amazing customer support.
You can sign up for Clickbank Here.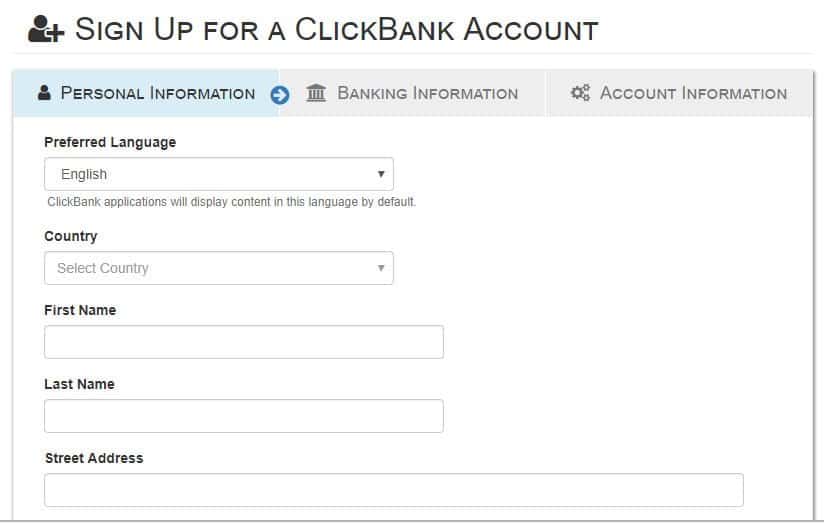 Then once you have opened an account you will need to edit this affiliate link with your username:
https://hop.clickbank.net/?affiliate=AFFILIATE&vendor=recipethis
Then replace the AFFILIATE with your unique username. This will give you a secure link.
For example if your affiliate username is instantpot then your link would be:
https://hop.clickbank.net/?affiliate=instantpot&vendor=recipethis
It's as simple as that.
Though I recommend you put it into the browser first to make sure it works before you promote. As you don't want a typo affecting your commissions!
Affiliate Promotional Graphics
Kyle has been hard at work, creating lots of affiliate banners for you to use. You're welcome to use as many or as little as you like. Choose what size fits best with your blogs theme or location. Simply download and save it to your desktop.
Or click here to download them all in a zip file as it saves downloading them one by one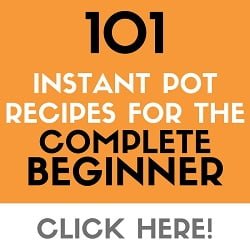 Frequently Asked Questions
What if someone doesn't buy straight away? That is no problem as we offer a 60 day cookie. Meaning that if they return anytime in the next 60 days you will be credited with the commission.
When do I get paid? With Clickbank? Once your account is set up and you've received 5 payments by credit card for your sales, then you can receive your first payment. You can choose a threshold and how frequently you want to get paid. We have our Clickbank account set to weekly payments with a minimum threshold of $500. Therefore we get a payment each time we have made $500. There is no Net30 or Net60 waiting periods to worry about.
Do you have to have a big blog following? Absolutely not. You could even promote us when your blog has just started. You can just open a free Clickbank account and get going with it. You can also use paid ads such as Facebook ads or Pinterest ads if you wish.
How long does the approval time for new affiliates take? Good news! There isn't an approval process. Just open your Clickbank account and get your affiliate link.
What do you expect of me? For you to abide by the law and not spam people with your affiliate link. Most importantly to abide by the affiliate laws of your country and to properly disclose affiliate links when you use them.
If you have any further questions about our affiliate programme, please get in touch. We're more than happy to help you out.