How To Use The Sous Vide App. The first thing you'll realise once you get your Sous Vide out of the box, is that you will be using a Sous Vide App. This blog post is everything you need to know about using the Sous Vide App and more specifically the SousVideTools.com app.
Sous Vide App
Dominic is the one that always organises us when it comes to technology and new kitchen gadgets. When they first arrive, I often look at them puzzled and wait for him to show me the ropes before I get involved.
Maybe I am sexiest and just think of it as a man job, just like he cuts the grass, paints the house and such like. While I love to cook, bake, do the ironing and plan the grocery shopping list.
When we got the Sous Vide and got it out of the box, I knew that I would watch Dominic use it, while informing him what we would be cooking first!
It was Sous Vide Lemon Pepper Salmon that went into our Sous Vide first, but before it did Dominic pointed out to me, that there was an app that had to be used if I wanted to cook Sous Vide.
I hate new technology, so this was the last thing I ever wanted. In fact, I wish there wasn't an app. I am only just getting used to my Iphone 7, so how on earth was I going to use an app???
Dominic chilled as usual with his Iphone showed me just how easy it was to use the App and today, I am sharing with you how to use the app alongside your new Sous Vide.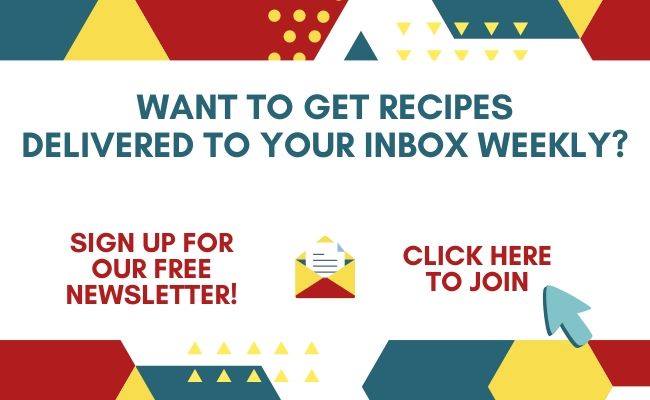 Sous Vide Apps
Firstly, I should point out that through checking out different apps, they are all very similar. If you don't have the Sous Vide Tools version that we have, then that is fine. You can just follow our guidance and adjust it to your own app.
The general idea is that with a Sous Vide App you:
Download the app
Log into your account
Set the temperature
Set the time
Let it warm up your water bath
After this, its down to you to add your sealed food to the water bath and let the Sous Vide work its magic.
Then you can stop and start it as you wish. Its also a great way to keep an eye on your Sous Vide machine and remembering that you don't need to be sat right next to your Sous Vide to make sure it is working or not.
The Sous Vide App HATE:
We live in a cottage in the Portuguese countryside and have terrible internet. We were put on the waiting list for fibre optic broadband a year ago and as of now, we're still waiting. Its hard enough running our blog with terrible internet, but operating a Sous Vide is even worse.
We found that during cooking our Sous Vide Turkey Breast that we couldn't even load Google while it was on.
It literally sucks away any internet we have.
If we have a long cooking time in the Sous Vide, we will do it overnight as it will not interfere with our internet time. So be warned if you don't have super fast internet connections.

How To Use The Sous Vide App?
Firstly, you need to download the app for your brand of Sous Vide that you purchased and then open it up.
As expected, after downloading the app, with our snail speed internet we got this screen:
We then landed on the log in page and logged in:
I prefer NOT to log in with social media. Because if you close your social media account, then you must open new accounts.
Secondly, you choose which Sous Vide you are using for cooking with today:
You will then be told that it is connecting you and depending on the speed of internet you have, will depend on how quick this process is.
Thirdly, you're setting your cooking style for your Sous Vide app. You might be following a cookbook or one of our Sous Vide Recipes, in which case you would choose manual. Or based on what you're cooking you can let the Sous Vide calculate it for you.
In our case we are manually setting it as it's a temperature and time we use often. Which is 56.5c and 3 hours. We have used this time and temp now on several Sous Vide recipes and it always stays in our head when we are setting up the Sous Vide for its next cooking adventure.
Finally, you will see this screen:
And this is when you set the time and the temperature. You can see from the screenshot above that we have already set it up for us.
I recommend setting the temperature first and click the temperature button. You will then have a circle and you just need to move your finger around it, until you hit the correct temperature.
Once you have set the temperature it will take you back to the main screen so you can do it again for the time.
You then set the time and drag your finger around until its at the correct time for your planned recipe.
After this, you will be taken back to the main screen and you can click START COOKING.
In the final screenshot it will now tell you that it has started and is waiting to get to temperature. Now it's the waiting game. One at temperature which can differ, depending on what you're cooking, you can then place your food in the Sous Vide.
The Sous Vide App In Conclusion
That is it! It is as simple as that to use the Sous Vide App when you're cooking Sous Vide. Once you have done it a handful of times, you'll wonder what all the fuss is about.
The only thing that really annoys me about using the Sous Vide App is waiting for it to heat up. As sometimes it can feel like you're waiting forever.
I remember when we did Sous Vide Leg of Lamb. We decided to put it on late at night so that we could have it for lunch the next day. Well with it being cold it took ages and we just wanted to get our tired bodies to bed.
I recommend when you cook with the Sous Vide App that you either plan in advance and start the warming of the water process, or you use warm water from the tap.
Can't Sous Vide Now? Then pin it for later!
Join The RecipeThis.com Community:
Facebook Group | Pinterest | Twitter Plus, don't forget to subscribe below to join our email newsletter with updates of our latest recipes, latest freebies, our cooking stories, plus much more: