Welcome to our latest recipe that shows you exactly how to make alfredo sauce in just 3 minutes! Not just that but a healthy Alfredo made with zero cream and perfect for pasta dishes, dinner parties or even just to be poured over your vegetables.
But first I must say that I am a super slow cook. Blame it on being partially sighted, liking to cook slowly or having kids in the kitchen with me. Dominic on the other hand is super fast and that is probably down to the fact of being professionally trained and having a natural ability in the kitchen.
As such he hates waiting ages for his dinner on a night when he is tired so he will always come in the kitchen and do the prep for me so that he can hopefully speed me up a bit.
If we have chicken fajitas in the slow cooker he will probably chop up the chicken and the vegetables for me while I work on the seasoning and then we are in and out of the kitchen so fast and can then get back to enjoying some family time or whatever it is that we are doing.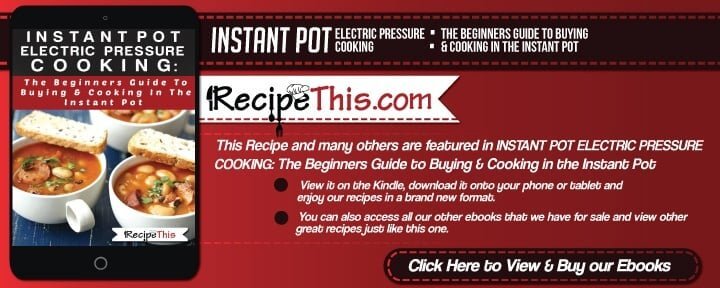 So to say that I can make this sauce in just 3 minutes and on my own without any assistance is amazing. Sometimes when we have been out and had to rush back home and we are starving it always feels fitting to make this alfredo sauce with some pasta for a quick meal.
I am ashamed to say in our days living in England that we would get a takeaway most evenings and spend 40 minutes waiting for it to arrive. In that time we could have made some fantastic homemade dishes!
And because this is healthier than the traditional style you can save a few calories for what you serve your alfredo sauce with!
Reading how to make #alfredo sauce in JUST 3 minutes via @recipe_this
Click To Tweet
How To Make Alfredo Sauce In Just 3 Minutes
Instructions
In your one pot add the olive oil and sauté the garlic puree over a medium heat.

Add the white wine, soft cheese and whole milk and stir constantly until you have a lovely smooth alfredo sauce.

Add the cheese and seasoning and stir well until the cheese in melted.

Serve over some pasta!
Recipe Notes
A traditional alfredo sauce has butter, milk and soft cheese. However this healthier version has a larger quantity of soft cheese, no butter and milk and white wine. This also makes it perfect for a sauce over steak or for dinner parties.