How To Buy An Instant Pot On Ebay
This Post Contains Affiliate Links. Click Here To Read Our Full Disclosure.
How To Buy An Instant Pot On Ebay. Introducing you to the ultimate guide to buying an Instant Pot on ebay. Let me teach you my top tricks for getting a cheap Instant Pot on ebay without compromising on quality.
Instant Pot On Ebay?
Yes really! Last week we showed you how to get an air fryer on Ebay, and today it is time to go Ebay shopping for an Instant Pot.
I am going to show you how to get your favourite Instant Pot on Ebay for a fraction of the cost that you would pay for one anywhere else.
Right now, as I type this blog post for you, the Instant Pot Duo 7 in 1 is for sale on Amazon. It is just below $80, yet I can go across to Ebay and see listing after listing selling the EXACT same model of Instant Pot for less than $5.
Some are used of course, but many are not, and many have just come out of the box and gone straight back in again!
Isn't that amazing?
When we bought our first Instant Pot, I can't remember the exact price we paid as it was a long time ago, but I am sure it was close to $100, if not a little bit more.
There was all this hype about the new multipot that did everything. You could steam, boil eggs, cook one pot meals, make rice and so much more. We were excited to use it and see what all the fuss was about and since then not only have we made delicious one pot meals in our Instant Pot, but our Instant Pot has coming travelling with us too so that we can have cheap family holidays.
But even though I adore my Instant Pot (I have two), I don't adore the price. Its quite an outlay especially if you have a small income and that is why I want to show you today how to get your Instant Pot On Ebay!
Getting A Cheap Instant Pot On Ebay
Have you heard the jokes of people not getting their Instant Pot out of the box?
It's because there are so many people out there that are scared of the Instant Pot. They believe it is like the stove top pressure cookers of years gone by and that it is going to blow up in their face. Or they get lost with the Instant Pot Water Test and never take it any further.
This is excellent news for you as an Instant Pot owner to be as there are so many people selling their unused Instant Pot on Ebay.
Have you also heard of those TV shows where you can buy the contents of someone's lock up garage and either get good stuff or terrible stuff? My husband says it is called Storage Wars and he used to love watching it.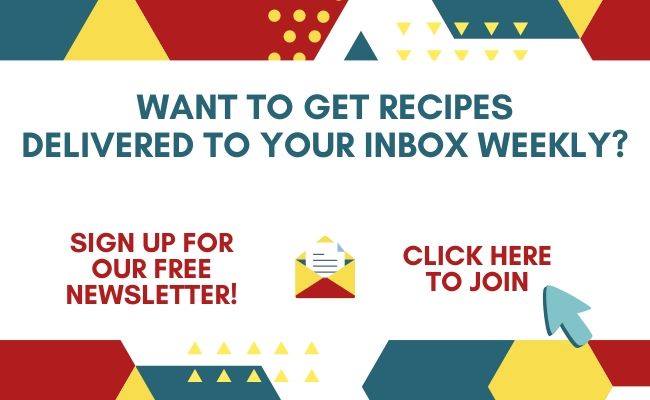 Well these Instant Pot Pressure Cookers and similar electrical kitchen gadgets are a key example of storage wars gone wrong.
Because the people are putting things like Instant Pots on Ebay and have no idea of the retail value and are happy when they get $5 for it. Or maybe they have better items in their storage lot, so think that the Instant Pot is worthless.
Whatever the reason, it is great news for you as it is key for you getting a cheap Instant Pot on Ebay!
Getting A Cheap Instant Pot From Ebay
The process starts by searching Instant Pot on Ebay and checking out what is available.
After this you can scroll down the left or use the buttons you see above to set your filters.
For example, you can click below 18€ (probably under $20 if in the US) and it will reduce the results down to the cheapest priced Instant Pots that are currently available on Ebay.
This brought it down to 36 results:
Out of these results I did see some that were just Instant Pot Accessories, but there was still a good choice and you would easily be able to get yourself a true Instant Pot bargain!
Though the important thing is to make sure you are set to "auction" as it will stop of the main resellers from being featured and if you go with "buy it now" you will pay a LOT MORE money for it.
You can also search by lowest price first or by the Instant Pot you want. For example, I noticed several of the Instant Pot Mini as well as the Instant Pot 7 in 1 (the one model I have 2 of).
Here are a few live auctions I spotted:
Used Instant Pot Duo 9 in 1 8 Quart (with box) = $5.50
Used Instant Pot Duo 9 in 1 6 Quart (with box) = $11.50
Brand New Instant Pot Ultra 10 in 1 6 Quart = $14.50
Used Instant Pot Duo 7 in 1 8 Quart (with box) = $15.50
These are JUST 4 examples and as one listing ends you see a new one going live. There is plenty of opportunities to buy a cheap Instant Pot on Ebay. Many of my savvy readers do just that when they buy their kitchen gadgets.
Looking at the listing above for a brand-new Instant Pot Ultra, I just checked prices online and the average price brand new is $105. Buy one brand new from Ebay instead and you are getting an Instant Pot for 85% less.
No Black Friday deal will ever offer you this!
Choosing An Instant Pot From Ebay
When you look for an Instant Pot from Ebay you're always going to find Instant Pot electric pressure cookers that are overpriced and old, broken and rusty.
The secret is to find the in between Instant Pot and bagging yourself a true bargain:
Does the Ebay seller have a good reputation?
Is the Instant Pot the right size for you?
Do you want an ultra, mini, duo or lux?
Do you want brand new or are you happy with used?
What is your budget for your Instant Pot?
With our real life examples, we're going to be searching Ebay at different times, therefore what I see now to what you see will be different. But what I can offer you is a few Instant Pot Ebay Tips and then you can see what is available when you look for your perfect Instant Pot.

Another option is to think about the time of the year when you're buying your Instant Pot. My favourite time of the year for shopping is the 26th of December.
In that post Christmas time when people got them for Christmas didn't want them and are selling them on Ebay. You can get the best choice in a whole range of categories at that time of the year, not just electric pressure cookers.
Instant Pot From Ebay Real Life Examples
As well as the four examples I shared with you already for live auctions, I wanted to share with you auctions that have already finished on Ebay. That way you can get an excellent idea of what people have previously paid and bag yourself a bargain. Plus, it will help you see the reality of getting an Instant Pot from Ebay.
Instant Pot Lux 6 Quart – $0.01
I stared at this for a good couple of minutes wondering if I was dreaming. But it is REAL I really did see an Instant Pot sold on Ebay for 1 cent.
Instant Pot Duo 7 in 1 6 Quart – $3.99
The second of two Instant Pots that I saw for less than $5. This one was brand new, but the box had previously been opened. I like to see the product with its box as that usually means it is in excellent condition.
Instant Pot Duo 9 in 1 6 Quart – $18.50

Not under $5 but still an excellent bargain for a 9 in 1 electric pressure cooker. I would rather go with the $3.99 version though as its still in its box.
Instant Pot Duo 7 in 1 6 Quart – $21.99
A bit more expensive than some of the other Instant Pot Pressure Cookers and has been used a bit, but still a great opportunity to get an Instant Pot for under $25.
Instant Pot Accessories On Ebay
We all know that once you get your Instant Pot, that you need to get your Instant Pot Accessories. Well there are plenty of listings for Instant Pot Accessories on Ebay too.
Here are just a few of the Instant Pot Accessories that I found on Ebay:
Instant Pot Spare Inner Pot = $1.00
Instant Pot Silicone Lid = $10.00
Instant Pot Steamer Basket = $8.00
Instant Pot All in one Accessories Set = $1.00
How To Buy Your Instant Pot On Ebay?
There you have it. That is how to get yourself a bargain and get a new or used Instant Pot, for less than $5 on Ebay. I recommend you click here and use our filter, that way it will be all set up for you and you can check out the Instant Pot bargains.
By getting an Instant Pot from Ebay you can get an Instant Pot for a fraction of the cost. For what we have paid for our Instant Pots we noticed that these prices are 85% less.
In our Instant Pot Ebay Examples we checked out both the current listings (at the time of writing this post and creating the video) and what had recently sold to get you the best accurate comparison.
Click here to get your Instant Pot On Ebay right now!
Can't buy it now? Then pin it for later!
Join The RecipeThis.com Community:
Facebook Group | Pinterest | Twitter
Plus, don't forget to subscribe below to join our email newsletter with updates of our latest recipes, latest freebies, our cooking stories, plus much more: